Chloe Bailey reveals how she filmed her viral Swarm sex scene with Damson Idris
22 March 2023, 11:38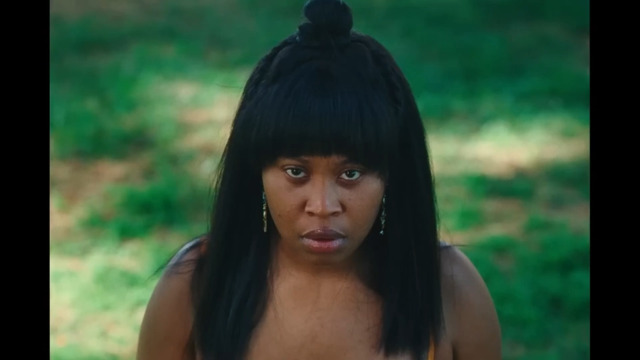 Chloe Bailey says she was initially "very scared" to film her first nude scene.
Chloe Bailey has opened up about how she filmed her viral Swarm sex scene and why she was "very scared" to do it at first.
Swarm episode 1 opens with Dre (Dominique Fishback) buying tickets to see her favourite artist Ni'Jah in concert. She then goes to tell her sister Marissa (Chloe Bailey) the good news. However, when Dre arrives at Marissa's room, we see Marissa naked, having sex with her boyfriend Khalid (Damson Idris). The graphic sex scene quickly went viral on social media.
Now, Chloe has discussed the nude scene and how Damson Idris made her "comfortable" in spite of her nerves about it.
READ MORE: Rory Culkin's full-frontal nude scene in Swarm is breaking the internet
Speaking to Deadline about the sex scene, Chloe explained: "When I first read the script, I was like, 'Oh this is insane, this is incredible,' and I cried, and then I realised, you gotta do that sex scene, girl. And as open and liberal as I am about my body, I was very scared because I haven't had that many partners. I'm not like that, like that sexual and open..."
Chloe then revealed that Damson helped her feel safe on set. Chloe said: "Damson made it really comfortable, you know, there were limited people on set, it was a closed set. We were laughing in between. We literally had a bouncy ball in between us and, you know, we were making a joke out of it, so it took all of the nervousness away from that."
Chloe ended her comments by saying: "I have to give a lot of kudos to him as a man for making me, as a woman, feel comfortable literally being raw and naked."
Like most TV series today, Chloe and Damson worked with an intimacy coordinator on the set of Swarm. Sasha Smith, who is credited in episode 1, has also worked on the likes of Daisy Jones & The Six and Your Place or Mine.
Read more Swarm stories here:
Penn Badgley vs. 'The Most Impossible Penn Badgley Quiz' | PopBuzz Meets