Swarm creator explains the dark meaning behind Dre's pie eating scene
22 March 2023, 17:09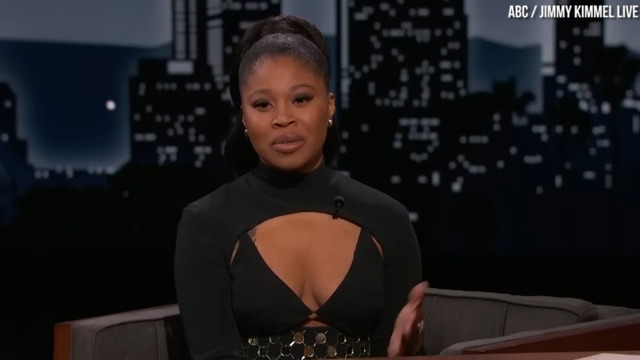 Dominique Fishback defends Dre in Swarm
Dre binge eats food throughout Swarm and she does it every time she kills someone.
Swarm creator Janine Nabers has opened up about Dre's relationship with food and the meaning behind the viral pie scene.
In Swarm episode 1, Dre (Dominique Fishback) commits her first murder. Following the suicide of her sister, Dre appears to take revenge by killing Marissa's (Chloe Bailey) philandering boyfriend, Khalid (Damson Idris). Dripping with blood, Dre can then be seen eating a pie with her blood-stained fingers. Dre goes onto eat food every time she murders in the show.
Now, Janine Nabers has revealed that Dre's dark obsession with food connects her to a long line of real-life serial killers.
READ MORE: Are Dre and Marissa actually sisters in Swarm? Their backstory explained
Speaking to Variety about the meaning behind Dre's pie scene, Janine said: "When you look at serial killers in history, there's always some weird staple that they have. Dahmer worked at a chocolate factory and they're pretty certain he disposed of their bodies in the chocolate. The Night Stalker would break into people's homes and go through their refrigerators."
Continuing, Janine then explained: "We talked a lot about food. What's a fun way, and a weird way, and a grotesque way to show her relationship to something that's passionate and it could be funny? Food was it. Dominique is such a disciplined actress in what she eats, and is just so particular, so she came at it with a lot of thought and energy."
Janine ended by saying: "It really feels meme-able, like something that could really stick in terms of the way people talk about her as a character, and her 'isms.'"
Read more Swarm stories here:
Penn Badgley vs. 'The Most Impossible Penn Badgley Quiz' | PopBuzz Meets