Are Dre and Marissa actually sisters in Swarm? Their backstory explained
22 March 2023, 15:22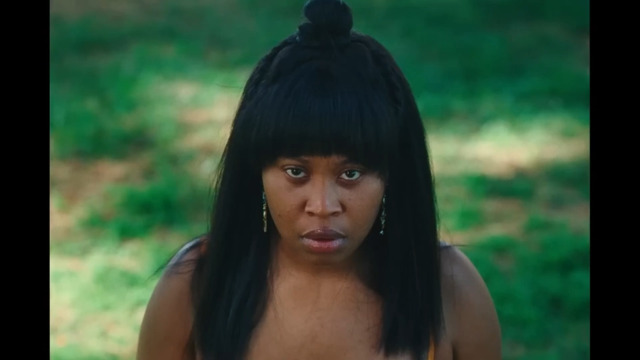 The true story behind Dre and Marissa's relationship is explained in Swarm episode 6.
Swarm revolves around sisters Dre and Marissa and their love of fictional superstar Ni'Jah. Are they actually sisters though?
In episode 1 of Swarm, we learn that Dre (Dominique Fishback) and Marissa (Chloe Bailey) are sisters. However, as the show progresses, it becomes unclear if Dre and Marissa are actually related. When Marissa dies, Marissa's parents do not let Dre come to the funeral. In episode 5, Dre breaks into her and Marissa's childhood home and Marissa's dad tries to kill her.
READ MORE: Is Swarm episode 6 real? The true crime documentary explained
So are Dre and Marissa related? Thankfully, Swarm episode 6 explains the "true story" behind their confusing relationship.
How are Dre and Marissa related? Are they real sisters?
Episode 6 of Swarm steps outside of the show's narrative and is presented as a true-crime documentary about the real Dre. Don't worry, Dre doesn't actually exist (while the show is inspired by true events and rumours, Dre is a fictional character). However, the episode clears up how Dre and Marissa are related and why Marissa's parents have an issue with Dre.
Detective Loretta Greene investigates a series of murders that she believes were committed by Andrea Greene a.k.a. Dre. In the episode, she then visits Marissa's mother, Patricia, to find out more about Dre. We find out that Dre was in the foster system and Marissa's parents took her in. Dre and Marissa became sisters even if they weren't blood related.
However, Patricia describes Dre as Marissa's "roommate" instead of her sister and Loretta also notices that Dre has been cut out of all their family photos. Patricia explains that "Andrea wasn't your typical child" and it's then revealed that Dre choked and stabbed a classmate at a sleepover when she thought Marissa was being bullied.
The classmate survived but Marissa's dad persuaded Patricia to put Dre back in the foster system. Crying, Patricia then explains that she feels "ashamed". She broke off contact with Dre but Marissa remained close with her.
The show never confirms if the storyline in episode 6 matches the rest of the narrative but it makes sense given how Marissa's parents react to Dre at Marissa's funeral and when Dre breaks into their home.
Is Andrea Greene real? Is Marissa Jackson real?
As mentioned before, while Swarm episode 6 is presented as a true-crime documentary, it's fiction. Not to mention, Andrea Greene is completely made up. However, the episode and the character of Marissa Jackson, were inspired by an internet rumour that a Beyoncé fan named Marissa Jackson took her own life after learning that JAY-Z cheated on Beyoncé.
Speaking to Shondaland about it, Swarm creator Janine Nabers revealed: "On the same night [Lemonade was released], there was a rumour about a woman named Marissa Jackson who committed suicide after watching this visual album." Janine added: "It was a little bit of the catalyst to this show, and that's when I researched all the crazy stories."
While the Marissa rumour did exist, it began because it was made up by a satire website called The Empire Herald. The website published a now-deleted article with fake quotes from a "friend of Marissa" who claimed that JAY-Z's alleged infidelity led Marissa to take her own life.
In other words, Marissa Jackson was not a real person and the rumours were all based on a hoax article.
Read more Swarm stories here:
Penn Badgley vs. 'The Most Impossible Penn Badgley Quiz' | PopBuzz Meets