Swarm ending explained: Creator reveals meaning of Dre and Ni'Jah ending
20 March 2023, 18:59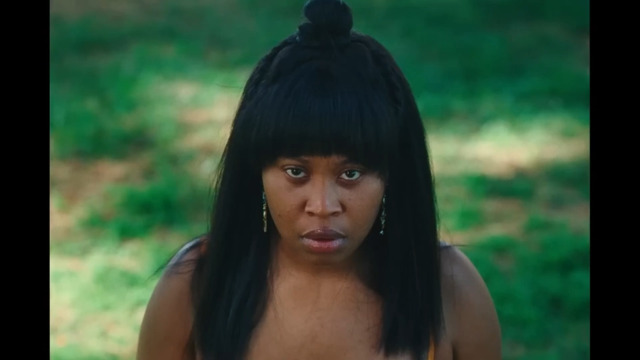 The ambiguous ending has left viewers with a lot of questions: Did Dre hallucinate the encounter with Ni'Jah? Did Dre get arrested? Why did Ni'Jah have Marissa's face?
If you've got questions about the ending of Amazon Prime's Swarm series, then here's everything you need to know about what the hell was going on in those final scenes.
After 5 episodes of all out chaos with Dre (Dominique Fishback), and one true crime documentary-style episode investigating the murders as if they were real, Swarm's final episode brings the whole story to a wild and slightly confusing end.
READ MORE: Is Swarm based on a true story? The real life Beyoncé rumour that inspired the series
Swarm's ending has left viewers with a whole host of questions about the fate of Dre, and whether or not the final scenes were actually a hallucination.
Co-creator Janine Nabers has now explained what those final scenes mean, and the reason why the show was left on an ambiguous note.
WARNING: Major spoilers ahead for Swarm's ending!
The final episode of Swarm reveals that Dre has now changed her name to Tony and is living a new life. She meets Rashida, the two end up in a relationship and all seems ok until Rashida refuses to go to a Ni'Jah concert because she's not a fan and thinks it's a waste of money. Tony then ends up killing Rashida.
Tony turns up at the Ni'Jah concert without tickets, so she heads off to buy them from a scalper, kills him and then we see her at the front of the gig. She then climbs over the barricade and approaches Ni'Jah live on stage before being apprehended by security guards.
In the final scenes, we see Ni'Jah tell the guards to let Tony go. But when Ni'Jah approaches her, her face is that of Dre's late sister Marissa (Chloë Bailey). Tony is then ushered out through the crowds and the paparazzi by Ni'Jah herself, and into the superstar's own car. Ni'jah, still with Chloë's face, then hugs Tony in the back of the car as she cries in her arms.
The ambiguous ending has left viewers with a lot of questions: Did Tony hallucinate the encounter with Ni'Jah? Was it just a dream? Did she get arrested after storming the stage? Why did Ni'Jah have Marissa's face? Did she ever get charged for the murders?
Swarm ending explained: Did Andrea Greene get arrested? Was Dre hallucinating?
Thankfully, co-creator Janine Nabers and Dre actress Dominique Fishback have now explained what was going on in those final moments.
In an interview with the Los Angeles Times, Janine explained that the open ending was intentional: "When Donald pitched the idea to me, the ending was very much something that he saw visually in his head — her getting in the car with this woman and driving off — and we knew that we were going to have Chloe [Bailey, who has Ni'Jah]'s face on her."
"I think that ending is very bittersweet, but also very troubling because we know what that moment is in history: In 2018, [when] a person runs onstage and gets tackled. We don't know where that person is today," she continued.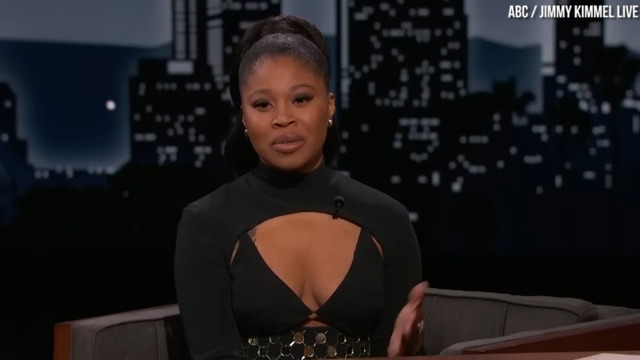 Dominique Fishback defends Dre in Swarm
"You look at all of the things she's done to get to where she is, and it's a devastating moment because you don't know the reality of it," she continued. "You don't know where she really is in time and space. We wanted to give that very ambiguous ending where people can put their own thought process onto it if they want to."
Explaining why Marissa's face was transposed onto Ni'Jah's face at the end, Janine explained: "Because they're one and the same. These two women were the catalyst for her story. It begins with Chloë [Bailey] and it ends with Ni'Jah."
Additionally, Janine also explained to TV Line that the ending is a manifestation of grief: "At the end of the day, this is about a woman going through grief in her own way. What she sees in that moment is a manifestation of a lot of the things that she's been dealing with, especially from the pilot, that set her on this journey to begin with."
For those hoping to get some answers as to what happened to Dre, there sadly won't be any. In the same interview, Janine confirmed that Swarm is a limited series. There will not be a second season.
Read more about Swarm here:
Scream 6 Cast Take On The Ultimate Ghostface Trivia Quiz | PopBuzz Meets