Is Swarm episode 6 real? The true crime documentary explained
21 March 2023, 18:17 | Updated: 22 March 2023, 14:07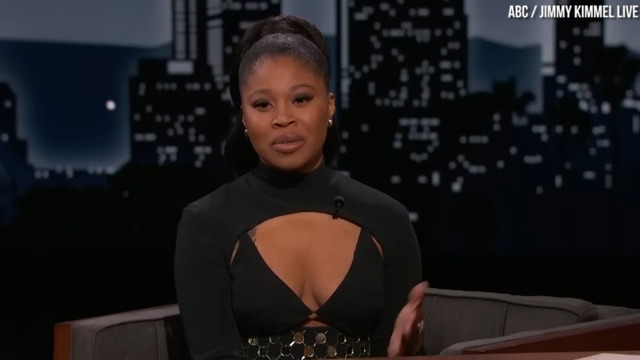 Dominique Fishback defends Dre in Swarm
Swarm episode 6 tells the story of serial killer Andrea Greene, but it actually real? Co-creator Janine Nabers explains the twist.
Watching Swarm? Confused about episode 6? Wondering if Andrea Greene is actually a real person? You're not the only one.
Swarm is based on and inspired by a hand of real life events and rumours that all involved Beyoncé and her fans. Beyoncé even serves as inspiration for the show's music superstar Ni'Jah. However, not all of those events happened to one person like they do in the show with main character Dre (Dominique Fishback). There's also not a real life serial killer murdering people for not liking their favourite artist...
READ MORE: Is Swarm's Andrea Greene a real person? The true inspiration behind the murderer explained
That said, the show features a twist that has left some viewers wondering if it actually was real. Episode 6 suddenly flips the whole show on its head and presents itself as a true crime documentary.
Immediately, viewers feel as if what they've been watching for the past five episodes has been a dramatisation of real life events. Episode 6 even includes different actors, and incorporates actual real life details that add a whole new layer of presumed reality to the story.
Swarm episode 6 explained: Is it a real true crime documentary?
Episode 6 introduces Loretta Greene, a detective who has been investigating a string of murders. After piecing together a series of clues, including items left at murder scenes by the killer and news articles about the group of dancers we saw Dre meet at the club, she deduces that Dre – who is named Andrea Greene in this episode – is a possible suspect.
As well as Loretta directly addressing the camera and her cameraman/producer getting involved too, the episode also features interviews with Marissa Jackson's parents, and dives into the family's history and connection with Andrea.
Towards the end of the episode, there's even photos of the "real" Andrea and Marissa alongside updates on the case and where Andrea is now. A phone number also flashes up on screen asking viewers to contact police if they have any information.
READ MORE: Is Swarm's phone number real? Here's what happens when you call 901-582-8002
Elsewhere in the episode, the characters no longer refer to Ni'Jah. Instead, they actually say Beyoncé's name when talking about her connections to Andrea and the murders, which is then bleeped and pixelated out (presumably for legal reasons).
Leaning further into the real-life Beyoncé inspiration behind it all, there's even an interview subject wearing an Adidas X Ivy Park jumpsuit, and mentions of Destiny's Child member Michelle Williams, 'Becky with the good hair' and lemon emojis within the tweets shown on screen.
Taylor Swift, Lady Gaga and Nicki Minaj are also mentioned in the tweets, hinting that this episode takes place in the 'real world'. Beyoncé's fans, The Hive, are also mentioned by name, notably in place of Ni'Jah's Killer Bees.
READ MORE: Is Swarm based on a true story? The real life Beyoncé rumour that inspired the series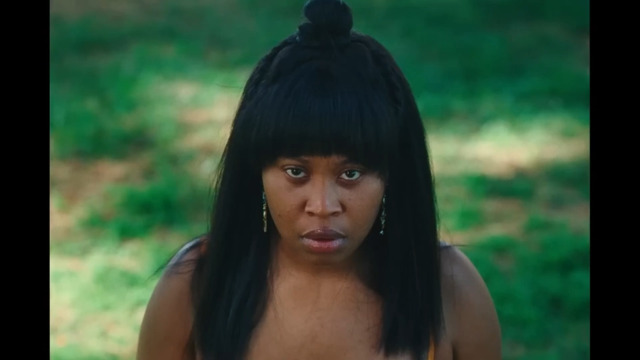 Is Loretta Greene a real detective?
Despite the convincing details, episode 6 is not a real true crime documentary, Loretta is not a real detective and Andrea Greene is not a real murderer.
Loretta Greene is played by Heather Simms, and all of the other characters that appear in the episode are played by actors too – including the people shown in the photographs and Hive member Darryl Robinson.
No police investigation was ever opened into Andrea Greene, because they never happened in real life. The phone number provided for viewers to share information is not real. (If you text it, you are sent back a message asking who your favourite artist is.)
Explaining the episode to the LA Times, Janine Nabers said: "Episode 6 is a step-out episode that allows us to intellectualize some of the stuff that we've seen in a way that we probably haven't intellectualized before."
"The documentary is very purposeful. Like this series is [billed as being] "not a work of fiction": You're watching actors re-create events that happened [within] a 2 1/2 year period," she continued.
READ MORE: Is Swarm's Marissa Jackson a real person? The truth behind Chloe Bailey's character
Swarm episode 6 mean: Donald Glover scene explained
At the end of the episode, co-creator Donald Glover himself pops up in footage from the real Atlanta red carpet. In the clip, he talks about his new TV show that he's working on, with Dominique Fishback, Damson Idris and Chloë Bailey. News articles then pop up with headlines referring to the "Andrea Greene murders".
That meta reference is all part of the mockumentary, too. The show he's talking about is obviously Swarm. The same narrative technique was used in an episode of Atlanta season 4, which was also written by Swarm writer Karen Joseph Adcock.
Read more about Swarm here:
Penn Badgley vs. 'The Most Impossible Penn Badgley Quiz' | PopBuzz Meets