Is Swarm's phone number real? Here's what happens when you call 901-582-8002
22 March 2023, 12:32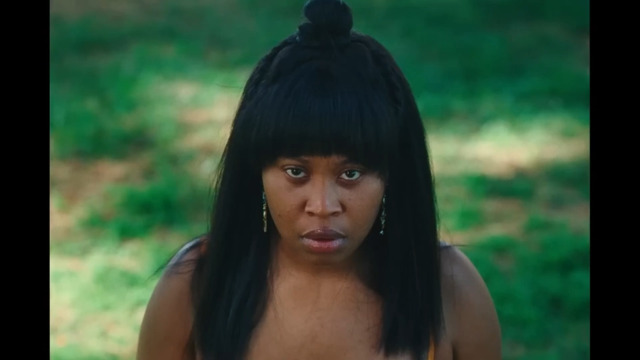 Swarm's 901-582-8002 phone number is real and fans can text it to get difference responses.
Have you called Swarm's phone number yet? Because if you haven't, you definitely should...
Prime Video's latest drama series follows the story of Dre (Dominque Fishback), a super fan of a fictional artist named Ni'Jah. Dre quickly finds herself on a downward spiral after committing multiple murders, following the death of her sister Marissa.
READ MORE: Is Swarm's Andrea Greene a real person? The true inspiration behind the murderer explained
The first five episodes are presented as a drama series, but all of that is then flipped on its head when episode 6 arrives. The show briefly turns into a true crime documentary leaving viewers confused about whether or not the whole thing is actually a true story. (No, it's not real. Andrea Greene is not a real murderer.)
At the end of that episode, a phone number flashes up on screen urging viewers to call with any information they have about "Andrea Greene". While the number is not a real police number, it is actually a number that you can call and text.
What happens when you call Swarm's 901-582-8002 number?
Swarm's 901-582-8002 number is not a real police hotline so it's totally fine to call. In fact, you definitely should call/text it because there's a fun easter egg waiting on the other side.
If you call the number, you're met with the voicemail of the police tip hotline in Memphis, Tennessee (where detective Loretta Greene is based), with a police officer asking if you have any information on the whereabouts of Andrea Greene.
As the recording continues, the sound of bees swarming gets louder before you hear someone (presumably Dre) ask: "Who is your favourite artist?" The phone then hangs up. But if you text the number, you end up getting a reply.
After texting a bee emoji, the number will reply asking you who your favourite artists is. Depending on whose name you respond with, the number will give you a different automated response. And if you don't reply Ni'Jah, they'll ask you to "try again".
READ MORE: Is Swarm episode 6 real? The true crime documentary explained
Here's a few of the text responses that fans have already shared on social media:
Beyoncé: "I Knowles you have another answer."
Billie Eilish: "You should see OUR queen in a crown. I'll ask again... who's your favourite artist?"
Jay Z: "Allow me to reintroduce my question, I asked you who your favourite artist is..."
Kehlani: "Sounds toxic. Try again."
Prince: "Only one queen. No princes here."
Sia: "You could be unstoppable with the right answer."
Katy Perry: "Fireworks when I get the right answer."
Stevie Wonder: "I just called... to get the right answer."
Khalid: "OTW with the right answer this time?
Lil Nas X: "I'll tell you what I want. The right answer."
Lizzo: "It's about damn time for another answer."
Kendrick Lamar: "Where does your loyalty lie? Answer again."
Bruno Mars: "Wrong answer. Try again and shut that door on your way out."
Doja Cat: "More of a dog person. Try again."
And if you reply to the text with Ni'Jah, you'll get the following response: "Aight, you can stay."
Read more Swarm news here:
Penn Badgley vs. 'The Most Impossible Penn Badgley Quiz' | PopBuzz Meets