Will there be a Swarm season 2? Here's why the show is ending
20 March 2023, 15:20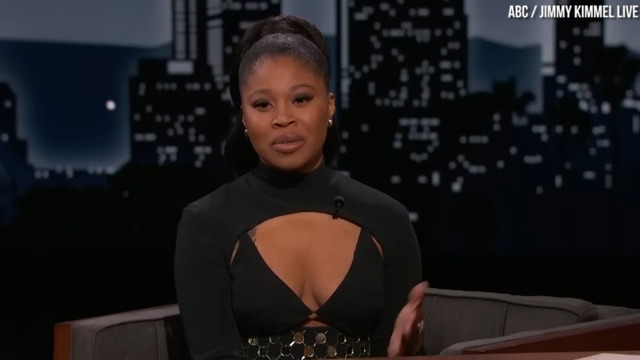 Dominique Fishback defends Dre in Swarm
Janine Nabers and Dominique Fishback have opened up about the future of Swarm.
Swarm may have only just come out on Prime but viewers are already desperate to know if there will be a Swarm season 2?
As soon as Swarm debuted, clips from the show immediately went viral on social media. Inspired by real-life events, the new horror series tells the story of a young woman named Dre (Dominique Fishback) whose love of a Beyoncé-like singer leads to deadly consequences. Viewers can't get enough of the dark TV show which also stars Chloë Bailey and Billie Eilish.
Will there be a second season though? Here's what co-creator Janine Nabers and Dominique Fishback have said about it.
READ MORE: Is Swarm based on a true story? The real life Beyoncé rumour that inspired the series
Speaking to the LA Times about whether Swarm will return for another season, Janine Nabers said: "This is a limited series. This is a story that has a very clear beginning, middle and end, so this is it." The series ends with Dre running on stage at a Ni'Jah concert and going backstage with Ni'Jah. However, it's unclear if it's actually happening or if Dre is hallucinating.
Discussing what the ending means, Janine said: "You look at all of the things she's done to get to where she is, and it's a devastating moment because you don't know the reality of it. You don't know where she really is in time and space. We wanted to give that very ambiguous ending where people can put their own thought process onto it if they want to."
Agreeing that it made sense to leave the ending completely open for interpretation, Dominique added: "I think it was an interesting way to end it. What happens to her? Does she go to jail? Is she still on the run?"
Outside of Dre and Ni'Jah, almost all of the other major characters in the show end up dead.
As for how she feels about the show officially ending with season 1, Dominique said: "I feel really proud of Dre, of the humor that I got to exhibit with this role. She really takes on different personas every episode, so it's like a one-woman show on-screen. I think I got what I came for and we can lay that to rest."
While it looks like that's it for Swarm, Donald Glover, who co-created Swarm with Janine, has reportedly signed a "multiple year, eight-figure overall deal with Amazon". In other words, it's possible Donald and Janine will do another project with Dominique in the future.
Read more Swarm stories here:
Scream 6 Cast Take On The Ultimate Ghostface Trivia Quiz | PopBuzz Meets