Who bit Beyoncé? Swarm's Ni'Jah and Dre scene is based on a true story
21 March 2023, 11:55 | Updated: 21 March 2023, 12:20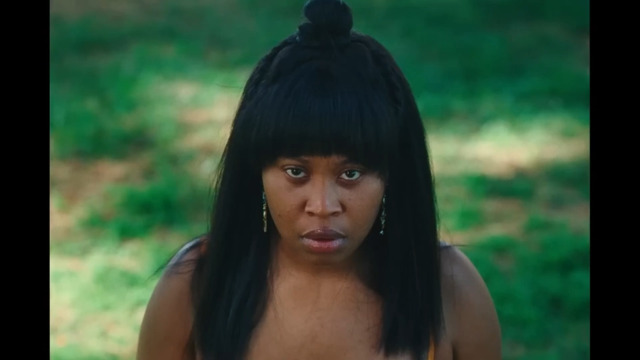 Dre bites Ni'Jah in Swarm and it's inspired by somebody allegedly biting Beyoncé in real life.
Swarm features a scene in which Dre bites pop tar Ni'Jah and it's based on something that allegedly happened to Beyoncé.
In Swarm episode 3, Dre stalks George, a man who works on Ni'Jah and Caché's joint tour. Unaware of Dre's intentions, the pair date and George takes Dre backstage of the tour. Dre then locks George in a freezer and uses his pass to gatecrash a private party with Ni'jah. Seeing Ni'Jah in person, Dre is mesmerised. However, she then bites Ni'Jah and runs away.
READ MORE: Is Swarm based on a true story? The real life Beyoncé rumour that inspired the series
Swarm viewers will no doubt already know that the character of Ni'Jah is based on Beyoncé and many of the events in the show are inspired by rumours or things that happened. According to Tiffany Haddish, someone actually bit Beyoncé.
Did Sanaa Lathan bite Beyoncé?
Back in 2018, Tiffany Haddish broke the internet after claiming that someone bit Beyoncé at a party. Speaking to GQ, Tiffany said: "This actress there that's just, like, doing the mostest. She bit Beyoncé in the face, so Beyoncé stormed away, went up to JAY-Z, and was like, 'Jay! Come here! This bitch—' and snatched him. They went to the back of the room."
Tiffany continued: "Near the end of the party, Beyoncé's at the bar, so I said to Beyoncé, 'Did she really bite you?' She was like, 'Yeah.' I was like, 'She gonna get her ass beat tonight.' She was like, 'Tiffany, no. Don't do that. That bitch is on drugs. She not even drunk. The bitch is on drugs. She not like that all the time. Just chill.'"
Shortly after GQ published the interview, the story went viral with fans wondering who bit Beyoncé. Rumours surfaced that actress Sanaa Lathan was responsible and she denied them in a tweet by writing: "Y'all are funny. Under no circumstance did I bite Beyoncé and if I did it would've been a love bite."
Y'all are funny. Under no circumstances did I bite Beyonce and if I did it would've been a love bite 💋

— Sanaa Lathan (@justsanaa) March 26, 2018
When asked about the rumour on The Talk, Sanaa said: "I've been in the business for a long time. Me and my friends we laughed our asses off. It was so absurd. I've had so many rumours over the years."
Who bit Beyoncé?
In spite of Sanaa's comments, Tiffany Haddish has since claimed that it was Sanaa who bit Beyoncé.
Talking with The Hollywood Reporter, Tiffany said: "I'm super good friends with her stepmom and her dad, and they were mad at me. They were like, 'Why would you do this to the family? You know, black actresses, you guys have to stick together, it's so hard for you guys to get work as it is, why would you try to ruin her career?'"
Tiffany ended the piece by saying: "But I didn't try to ruin her career. I never said her name! I was just trying to say how Beyoncé kept me from goin' to jail that night. I coulda just shut my whole career down."
Beyoncé has never personally addressed the incident herself or even confirmed if she was bitten.
Read more Swarm stories here:
Penn Badgley vs. 'The Most Impossible Penn Badgley Quiz' | PopBuzz Meets