There's A "Teen Wolf" Reboot On The Way But It's Not What You Think It Is
20 July 2017, 14:22
Yeah, they're bringing it back before it's even finished.
GOOD NEWS! Teen Wolf has officially been uncancelled! Well, not quite but almost. The show, which is due to air it's final 10 episodes later this year, was cancelled by MTV back in 2016 but there seems to be a slither of hope for all the die hard fans out there.
MTV are thinking of rebooting the entire show and continuing on as an anthology series - kind of like American Horror Story where the cast and storylines will change every season. While that sounds like everything we've ever wanted, there is a catch. Because the show is being ~rebooted~, none of the current cast or characters are likely to return to the next season.
So even though Teen Wolf might not be going away forever, Stiles, Scott and everyone else probably won't be seen on screen again.
MTV
If the reboot does go ahead, you could be looking at brand new episodes in a couple of years with a new set of characters and a new setting. (RIP Beacon Hills tbh.)
Speaking to The Hollywood Reporter, MTV president Chris McCarthy said: "These characters and these stories have hit a peak. We are talking with Jeff (Davis, the creator) about how do we actually keep that franchise alive. And the beauty of the evolution of media is you can see the series going on through a series of podcasts and then see a resurrection of a new class in a couple years."
Oh. My. God.
MTV
"How do we keep this franchise alive in podcasts, in the spirit of Serial? Then how do we actually reboot an entire new class? Because the heart of MTV is around these timeless issues of young people and coming of age, but the timely piece will be the whole new cast, new set of issues and stories to explore through them," he continued.
"With Teen Wolf, we have such a beautiful gem. And when you have a creator like Jeff that is such an amazing partner and the fan base that is hungry for more, we're crazy not to."
So there you have it - Teen Wolf lives! And according to THR, you can expect the podcasts to start shortly after the final season ends with the reboot coming a few years later. Our bodies are ready.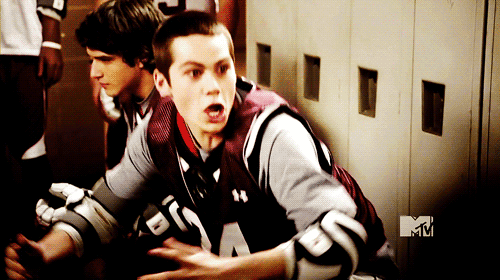 MTV
____ ____ ____ ____ ____
Listen to the #PopBuzzPodcast with Nick Jonas right here or subscribe for free on iTunes to get new episodes sent straight to your phone every Friday.