The Reason Why Raven And Devon Got Divorced In "Raven's Home" Is Actually So Sad
21 July 2017, 12:09
Love is dead. Love is a lie. Love is POINTLESS.
It's time people! The long-awaited spin-off for That's So Raven featuring the legend herself is finally here and our inner child - scratch that, our current adult self (!) - is literally screaming. Raven has been spilling tea about the new series and she's just revealed the heartbreaking reason why her character is now a single mother.
In the original show, Raven and Devon try and navigate their way through a long distance relationship after he moves away. It's later revealed that Raven and Devon got married (yay!) and had two kids, Booker & Nia. But, my friends, thanks to the premise of Raven's Home, the couple are now officially divorced and Raven is living as a single parent raising her kids in the same house as her best friend Chelsea and her son, Levi.
Whyyyyyy? Why would you do this to us? Love is dead. Love is a lie. 2017 is the wooooorst!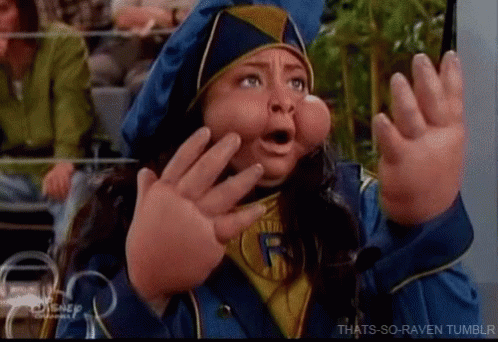 So what the bloody hell happened between the two of them? Speaking to Seventeen, Raven explained what actually went down between the high school sweethearts and the answer was pretty heartbreaking. Guys, they literally just... grew apart.
"They were high school sweethearts, but things change. People marry their high school sweethearts and then they grow up and things change and they get divorced and things are good because there's still friendship there," Raven explained.
"There are so many types of divorces portrayed on TV but we wanted to go the route of you can have a happy divorce. We're friends! He's a very involved dad, and we get along. I'm sure we've had our issues in the past but for the kids, our issues are in the past."
Well, at least we have closure now. And at least we know they're still friends, right? RIGHT? *cries*
Disney Channel