Ezra Miller will reprise their role in The Flash sequel if it goes ahead
31 May 2023, 17:40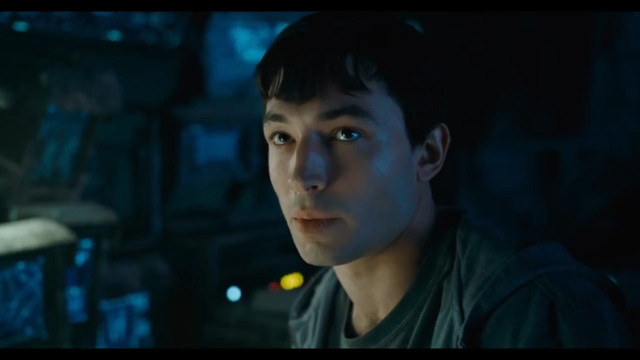 Watch Ezra Miller in The Flash trailer
Despite Ezra Miller's many public crimes and controversies, the actor is reportedly set to star in a potential sequel.
The Flash director Andy Muschietti says that Ezra Miller will continue to play The Flash if Warner Bros. green-lights a sequel.
Over the past few years, The Flash has been embroiled in controversy with calls to remove Ezra Miller from the film. In 2022, Ezra was arrested for allegedly assaulting a woman with a chair. Two families were also granted protection orders against Ezra after they alleged that the 29-year-old had groomed their children and Ezra went on the run from the police.
In August, Ezra released a statement to Variety in which they apologised for their actions. They said: "Having recently gone through a time of intense crisis, I understand that I am suffering complex mental health issues and have begun ongoing treatment. I want to apologise to everyone that I have alarmed and upset with my past behaviour."
Warner Bros. are now going ahead with the release of The Flash and it looks like they want to make more films with Ezra.
READ MORE: Ezra Miller has reportedly been housing three young children on a farm with access to guns
In an upcoming episode of The Discourse podcast, Andy Muschietti said that they are keen to bring back Ezra for The Flash 2. Defending the controversial actor, Andy confirmed: "If [a sequel] happens, yes, [Ezra would play The Flash]. I don't think there's anyone that can play that character as well as they did."
Explaining further, Andy added: "The other depictions of the character are great, but this particular vision of the character, they just excelled in doing it. It feels like a character that was made for them.' 
In the same episode, The Flash producer Barbara Muschietti also praised Ezra. She stated: "In principal photography, Ezra was brilliant and the most committed and the most professional [actor]. Ezra gave everything for this role — physically, creatively, emotionally. They were absolutely supreme.'
Last year, Issa Rae called out The Flash in an interview Elle. She said: "I'm gonna be real, the stuff that's happening with Ezra Miller is, to me, a microcosm of Hollywood... There's this person who's a repeat offender, who's been behaving atrociously, and as opposed to shutting them down and shutting the production down, there's an effort to save the movie and them."
She added: "It feels like we're regressing, depressingly so. There are just too many enablers for there to be real change. People have to be held accountable. There have to be legitimate consequences. Hollywood is very bad about consequences... All people aren't good people."
As it stands, Warner Bros. are yet to confirm if there will be a sequel to The Flash. We shall update you as soon as we know more.
Read more Ezra Miller news here:
The Little Mermaid Cast Try To Name Every Disney Princess In 30 Seconds | PopBuzz Meets