"The Fosters" Might Get Cancelled By Freeform And Fans Aren't Happy About It
26 October 2017, 16:25
Fans have started the #RenewTheFosters movement on Twitter.
Fans of the groundbreaking TV show The Fosters have started a hashtag revolution on Twitter over the potential cancellation of the show.
The Fosters, which airs on Freeform, hasn't officially been renewed by the network yet and fans are starting to panic about it. The show itself is one of the most diverse shows on television right now; it follows storylines about transgender teens issues (with transgender actors portraying those roles too), it featured the youngest on-screen same-sex kiss and it's just has an all round incredible message of love and acceptance towards all races, religions, abilities, disabilities and sexual orientations.
Freeform
The show was renewed for a fifth season in January 2017 so there's still time for Freeform to confirm season six but thanks to a dip in ratings, word on the street is that it might be coming to an untimely end.
Fans - and cast members - have started campaigning for a sixth season with the hashtag #RenewTheFosters, sharing why the show is so important for representation and visibility of so many underrepresented groups on TV and in the media.
This show shines a light on real issues/real people. I've learned a lot about others & myself. I truly love this family #RenewTheFosters pic.twitter.com/BXkvTWPfuN

— SomebodyLovesWho (@WakeUpPartyDown) October 21, 2017
#RenewTheFosters The Fosters is the only show that talks about things that are really happening in the world. @cierraramirez pic.twitter.com/1DGqP2VAn8

— Lex (@lexxoden) October 21, 2017
#RenewTheFosters The fosters teaches kids so much about different types of families and people we can't let a show like that go away

— christi (@eIliotfletcher) October 21, 2017
#RenewTheFosters because this show is one of the only ones that represents everyone, and as a matter of fact we also LEARN shit from it.

— cam (@evilspawnwilson) October 21, 2017
#RenewTheFosters because this show truly inspires others to be who they are without shamed. Do the right thing and renew it

— Dana H3rnandez (@dana_ah1456) October 21, 2017
#RenewTheFosters because America needs light to be shed on topics in a realistic and true manner, especially now.

— Koltyn Herbs (@koltynxo) October 21, 2017
As a child of adoption, I strongly believe in truth of these stories - what other show changes the world like this one!!!! #RenewtheFosters pic.twitter.com/FaB8Zdfajd

— braylin miesner (@BraylinnRenee) October 21, 2017
#RenewTheFosters LITERALLY ONE OF THE ONLY SHOWS THAT IS NOT AFRAID TO TOUCH UPON TODAY'S ISSUES.

— akcabs (@alyssa_cabading) October 21, 2017
#RenewTheFosters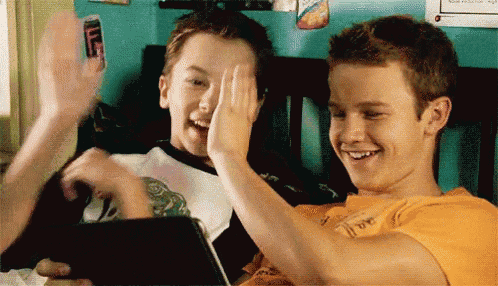 Freeform
____ ____ ____ ____ ____
Listen to the #PopBuzzPodcast with Stranger Things' Caleb McLaughlin and Noah Schnapp right here or subscribe for free on iTunes to get new episodes sent straight to your phone every Friday.