The Idea of You: Release date, cast, spoilers and news about the Harry Styles fanfic movie
20 September 2022, 14:27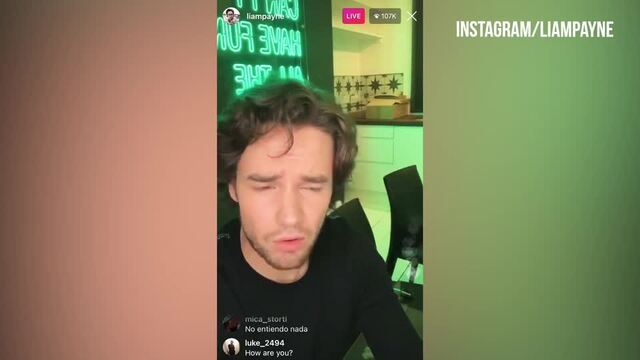 Liam Payne praises the After movies
The Harry Styles cinematic universe is expanding once more. Here's everything you need to know about The Idea of You.
The Idea of You starring Anne Hathaway is officially on its way but what is it about, and how is it connected to Harry Styles?
Harry Styles himself may be gracing our screens in two of the most talked-about films of 2022 – Don't Worry Darling and My Policeman – but he's also inspired his fair share of cinema. The After movies were based on Harry Styles fanfiction and the 'As It Was' singer will be immortalised yet again in another film based on fanfic inspired by him: The Idea of You.
Prime Video have officially secured the rights to adapt The Idea of You into a movie but when does it come out? Here's all of the information we know so far about The Idea of You so far including the release date, cast, plot details, trailer and more.
When does The Idea of You come out?
Is The Idea of You about Harry Styles?
Robinne Lee's 2017 novel, The Idea of You, first came to fruition when Robinne's husband was away on business. "I was up late surfing music videos on YouTube when I came across the face of a boy I'd never seen in a band I'd never paid attention to," Robinne previously told blogger Deborah Kalb. "It was so aesthetically perfect it took me by surprise. It was like art."
Robinne added: "I spent a good hour or so Googling and trying to figure out who this kid was and in doing so I discovered that he often dated older women, and so the seed was planted."
While the book was inspired by Harry, all of the characters are fictional and none of it actually happened. Harry has never publicly commented on the book or film.
What is the plot of The Idea of You?
The Idea of You centres around a 40-year-old woman named Sophie. Sophie is divorced and alone after her husband left her for a younger woman. The plot kicks in when Sophie's ex cancels his plans to take their 15-year-old daughter to Coachella. Sophie then steps in, braving the heat and the desert, and takes her daughter to the festival.
It's here where Sophie meets 24-year-old Hayes Campbell (who is based on Harry). Hayes is the lead singer of a famous boy band called August Moon (based on One Direction.) One life-changing weekend leads to a whirlwind romance that Sophie could never have imagined.
When is The Idea of You release date?
Unfortunately, we don't have an official The Idea of You release date yet. However, production is due to start in October 2022, so our guess is that it will be due to be released around late 2023/early 2024.
We shall keep you posted with any updates.
Who is in the cast of The Idea of You?
So far, there are only limited details about who is in The Idea of You cast, but what a cast it is!
According to Deadline, Academy Award-winner Anne Hathaway will be taking on the lead role of our divorcée Sophie. Meanwhile, Collider have reported that Purple Hearts' Nicholas Galitzine will be channelling Harry and starring as Hayes. Nicholas is a singer as well as an actor so we expect that there may be some original music in the film too.
The film will be directed by The Big Sick and The Eyes of Tammy Faye's Michael Showalter.
Where can I watch The Idea of You?
The Idea of You is being developed by Prime Video and will be available to stream exclusively on the platform. However, given that many Prime Video releases are also shown in cinemas, it's possible that The Idea of You will have a theatrical release as well.
Is there a trailer for The Idea of You?
While no official The Idea of You trailer has been released yet, there are a few fan-made trailers on YouTube. Many of them were created just after the book's initial release.
Rina Sawayama Reacts To "Industry Plant" Rumour and Paints A Self-Portrait | PopBuzz Meets