The Idol has been cancelled by HBO after one season
29 August 2023, 11:36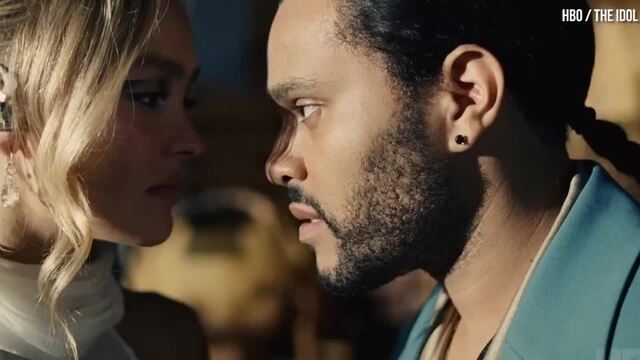 Lily-Rose Depp explains The Idol ending
Lily Rose-Depp and The Weeknd will not return to film The Idol season 2.
HBO have announced that they've officially cancelled The Idol after the first season was panned by critics and viewers alike.
Shortly after The Idol first went into production, the series was plagued with controversy. An original version of the show was scrapped and, in March 2023, Rolling Stone published a profile in which crew members alleged that there was toxic on-set behaviour. The show was then blasted in reviews and criticised for its "gratuitous" sex scenes and "nonsensical" plot.
Now, HBO have confirmed that The Idol won't be returning for a second season with The Weeknd and Lily-Rose Depp.
READ MORE: The Idol viewers blast show over Jocelyn and Tedros twist ending
In a new statement, an HBO spokesperson said: "The Idol was one of HBO's most provocative original programs, and we're pleased by the strong audience response."
However, in spite of these comments, they continued: "After much thought and consideration, HBO, as well as the creators and producers have decided not to move forward with a second season."
They ended the statement by saying: "We're grateful to the creators, cast, and crew for their incredible work."
While the show had a negative reception on release, The Idol cast members had previously suggested that the show would return for season 2.
Speaking to Deadline, Da'Vine Joy Randolph, who played, Jocelyn's co-manager Destiny, said: "I think that everyone's intention is to have a second season. This was never intended to be a limited series."
She added: "I'm not saying it's official, but there's definitely a whole vast world that could be developed."
READ MORE: The Weeknd called out over "weird" Selena Gomez references in The Idol
As it stands, The Weeknd and Lily-Rose Depp are yet to comment on the show's cancellation.
What do you think? Are you sad The Idol has ended?
Read more The Idol news here:
Peach PRC Paints A Self-Portrait And Answers Questions About Her Life | Portrait Mode