Who is Kathleen in The Last of Us game? Here's why the new character was added to the show
6 February 2023, 16:38 | Updated: 8 February 2023, 14:27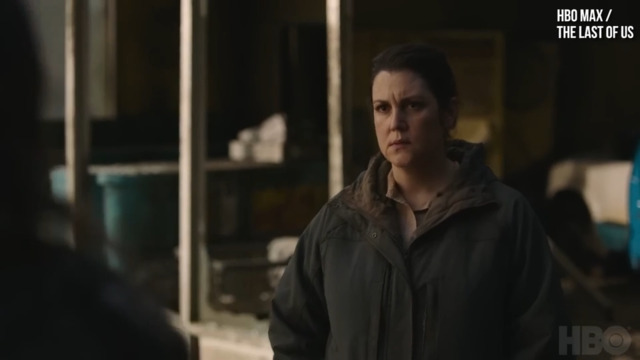 The Last of Us creators explain Kathleen in episode 4
The Last of Us episode 4 deviates heavily from the game it's based on.
The Last of Us has introduced Kathleen (Melanie Lynskey) to the show. Who is she and what did she do in the game though?
Ever since The Last of Us debuted on HBO, viewers have praised the series for its loyalty to the game it's based on. In some cases, the show recreates exact frames from the game. Nevertheless, there have been some notable changes. For example, Tess' death plays out differently in the series and episode 3 gives Bill and Frank an edited and more in-depth backstory.
The Last of Us episode 4 changes things up even more by introducing a brand new character to the franchise: Kathleen.
READ MORE: Bella Ramsey confirms Ellie will not be recast in The Last of Us season 2
Kathleen is the first character in The Last of Us who doesn't appear in the games at all. At this stage in the game, Joel and Ellie are ambushed by a group of rebels in Pittsburgh. In the series, they come across a group of rebels in Kansas City. Unlike the game, this group of rebels have a leader. Her name is Kathleen and she is played by Melanie Lynskey.
Joel and Ellie first run into one of Kathleen's soldiers. To protect themselves, they kill him. However, learning that one of her soldiers has been killed, Kathleen decides to hunt out who's responsible. Luckily for Joel and Ellie, she is convinced that a mysterious man named Henry is behind the killing. How long that will last, however, is unclear.
We also see Kathleen shoot a FEDRA doctor dead for failing to reveal Henry's whereabouts to her. The episode ends with Kathleen ordering her soldiers to find and kill Henry and anyone working with him. In other words, it looks as though Joel and Ellie will have to face off with Kathleen imminently.
Why was Kathleen added to The Last of Us series?
The Last of Us Ambush Scene
In HBO's Inside of the Episode, The Last of Us co-creator Neil Druckmann explained why they added Kathleen to the series. Neil said: "This was another thing that we discussed early on. How do we personify this group? In the game, they were just an obstacle. How do we give them a face? Here, it would feel like people with a real goal, real motivation and humanity."
Expanding on Kathleen, Neil added: "With Kathleen, we get to see she's a ruthless leader and she clearly has the respect of this group that managed to take down a quarantine zone. I love humanising villains and so much of The Last of Us is about people who have to make choices and whether they're heroes or villains really depends on your perspective."
Discussing her character's motives, Melanie said: "Kathleen is a tough woman. She's a very principled woman but she definitely has a dark side." We imagine we will see more of that dark side in episode 5.
Read more The Last of Us news here:
Lockwood & Co. Cast Interview Each Other | PopBuzz Meets