Bella Ramsey confirms Ellie will not be recast in The Last of Us season 2
13 March 2023, 19:58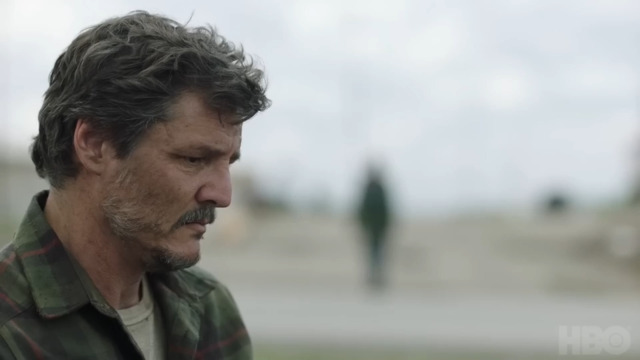 Watch the Last of Us episode 5 trailer
Bella Ramsey will continue to play Ellie in season 2, following speculation a new actor might take over the role.
The Last of Us season 2 is coming, and Bella Ramsey has confirmed that she will be back as Ellie.
After just 3 episodes with record-breaking viewership figures, HBO renewed The Last of Us for a second season. And almost immediately after that announcement was made, fans began speculating about whether or not Bella Ramsey would continue to play Ellie.
In case you're not familiar with the original games, TLoU Part II takes place five years after the events of the first game. Ellie, who is 14 years old in Part I, is 19 years old in Part II and looks noticeably older.
Of course, there won't be a five-year time jump between the release of seasons 1 and 2 in real life, but the renewal has prompted fans to wonder how they'll make Bella look "old enough" to portray the character in the second season.
Well, Bella, who is actually 19 in real life anyway, has now spoken about her involvement in season 2, and she's officially here to stay.
READ MORE: The Last of Us' Bella Ramsey responds to cruel backlash over her Ellie casting
Bella had already low-key confirmed her return following the season 2 announcement, tweeting to fans that she will be "taking a ride with my best frienddddd (again)", and joining Pedro Pascal for their second outing as Joel and Ellie.
Speaking on the Happy Sad Confused podcast with Josh Horowitz, Bella again confirmed that she would be returning for the second season. And in response to people's concerns about her age, she revealed that she'll actually be older than Ellie in Part II anyway.
When asked whether she would "presumably being playing to [her] age" in season 2, Bella replied: "Although people still think I'm 14. We were in a restaurant the other day and someone thought that I was genuinely 14. Which is great because I'm meant to be like that for Ellie! It doesn't bother me at all."
She then added: "I'll be 20 probably by the time we shoot that, and I'll be playing 19. So yeah, I will be closer to my age."
I FORGOT ABOUT TWITTER FOR A SECOND but you heard about season two right? I'm taking a ride with my best frienddddd (again) :) #TheLastOfUsHBO

— Bella Ramsey (@BellaRamsey) January 29, 2023
Co-creators Neil Druckmann and Craig Mazin have also firmly stated that Bella will not be recast. In an interview with Variety, both show-runners shut down any and all speculation that a new Ellie would be introduced.
"We are making it with Bella," Mazin said, before adding. "People were like, 'She doesn't look like the character.' It doesn't matter. Just watch what happens.
Speaking about what's ahead for her and Ellie in season 2, Bella discussed Ellie's relationship with Joel, and also touched on the love story heading Ellie's way. (Which we won't spoil for viewers reading this article who haven't played the games.)
"I'm excited to play that out. And also the complexity of her relationship with Joel and how that gets decidedly more complex, and I'm looking forward to that," she said. "And the violence that ensues is thrilling in a way, to get to maybe explore that in a really safe environment. It will be cool."
"But I am nervous about it too. Like I'm nervous about, because I know what happens in the second game...," Bella added, throwing in a small spoiler in regards to one of the characters. (Which, again, we won't spoil for viewers who haven't played the games.)
Read more The Last of Us news here:
Scream 6 Cast Take On The Ultimate Ghostface Trivia Quiz | PopBuzz Meets