The Society creator teases plans to reveal season 2 storyline after cancellation
1 September 2020, 17:19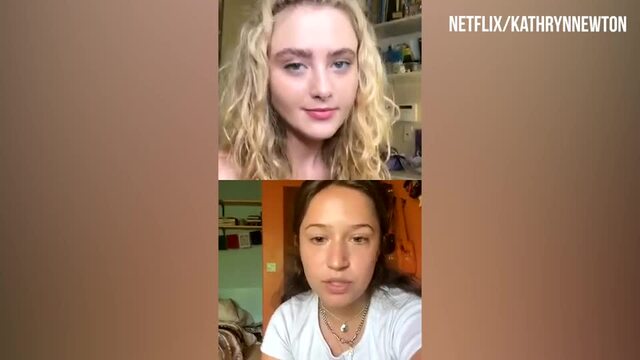 Kathryn Newton and Gideon Adlon comment on The Society being cancelled by Netflix
Creator Chris Keyser teases that fans will one day get answers to all those questions left hanging in season one.
Fans of The Society, we have some promising news. It looks like we might actually learn what was going to happen in season 2 of the show after all.
Despite having already been renewed for a second season, The Society was abruptly cancelled by Netflix last month "due to circumstances created by Covid."
Season 2 was in the final stages of pre-production, with the cast ready to return to filming in March. After a 5 month delay due to lockdown, it was then scrapped completely, leaving the cast and the fans in shock.
But while we may never see Kathryn Newton, Sean Berdy, Gideon Adlon and the rest of the cast back in action as the New Ham characters we came to love, we could one day find out exactly what was meant to go down in season 2, and get some answers to that huge cliffhanger ending.
READ MORE: The Society and I Am Not Okay With This cancelled by Netflix due to coronavirus
Speaking to CBR, creator Chris Keyser revealed some of the plot for season 2, and also teased that he'll one day reveal all the answers we were hoping to see in the follow up.
"As for this next season, there were more answers to the question, why were the children of New Ham taken and how might they find their way home," he said. "And, triggered by an event that has (quite by accident) eerie parallels to the current crisis, the citizens of New Ham would have found themselves spiraling toward war with each other. This is Lord of the Flies, after all. But there was also love — new and old relationships — and some hope that in the same way as we are struggling to do in this country, right now, there is a path out of the darkness we're in and toward something better."
He continued: "I'd love to share the continuing story of New Ham at some point."
"All the scripts were written, so we know it all. We have fifteen characters in search of — I guess — not so much an author as an audience. I'll need some time to figure that out — talk to Netflix about it — but that would be the plan."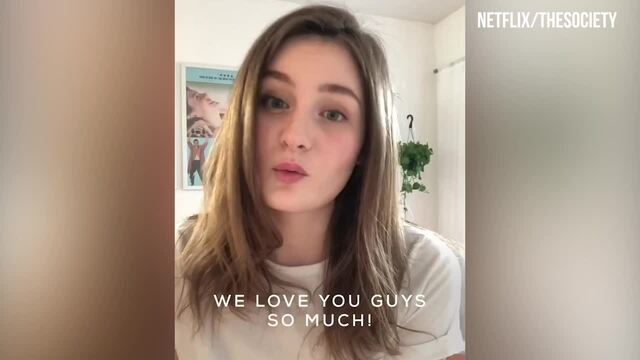 Netflix reveals 'The Society' is returning for season 2 in 2020
Season one left fans on a huge cliffhanger. The final shot of the season showed a memorial of all the teens in the actual West Ham. So, are they actually dead? Are the adults in on it? Is it a social experiment?
There were also storylines involving Campbell and Harry taking over the town and imprisoning Allie and Will, Grizz had just discovered a new area of land, the father of Becca's baby was still unknown, and fans were wondering about who actually shot Cassandra. (Sorry but it definitely wasn't Dewey.)
Here's hoping we find out the answers to all our New Ham questions one day. Justice for The Society.