Where is The Watcher house located? Here's what happened to 657 Boulevard in real life
14 October 2022, 16:52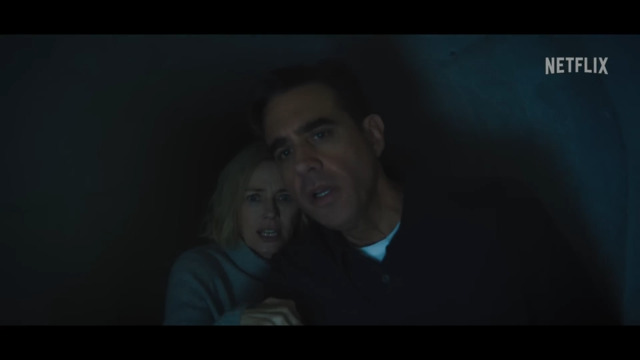 Watch Netflix's The Watcher trailer
The house in The Watcher actually exists and there are people who live there now.
The Watcher tells the chilling true story of a family who were stalked in their house. What happened to the property though?
Inspired by a viral The Cut article, The Watcher follows a family who get their dream home in New Jersey. However, when the couple buy the property, they suddenly begin receiving threatening letters from a mysterious person named The Watcher. It then shows how The Watcher upturned the family's lives as they attempted to find out who was behind the creepy letters.
READ MORE: Who was the Watcher in real life? The true story behind the Netflix show is terrifying
The show is filmed on location in different places in and around New York. However, the actual house that inspired it is real. With that in mind, here's your guide to where the real house in The Watcher is and everything that we know about it today.
Does the house in The Watcher still exist?
As depicted in the Netflix show, the house in The Watcher is located in a seemingly idyllic neighbourhood in New Jersey. The actual address is 657 Boulevard, Westfield, New Jersey, which is just 45 minutes from New York City. In terms of aesthetics, it's slightly different to what's depicted in the show but it's still a grand building with six bedrooms that was built in 1905.
The house was bought in 2014 by a couple, Derek and Maria Broaddus, for $1.4 million. However, they never moved into the property. Shortly after closing the deal, they began receiving letters from The Watcher and, within six months, they put it up for sale. They tried selling it to a property developer but the Westfield Planning Board wouldn't approve it.
The couple who lived in the house previously stayed there for 23 years. They also received a letter from The Watcher when they arrived but they dismissed it as a prank and were never contacted by The Watcher again.
Who owns The Watcher house now?
Due to the ongoing letters, no one would buy the building from Derek and Maria. They did manage to let the house out to a family in 2015 but the letters continued and included threats on Derek and Maria's lives. Eventually, in 2019, the Broaddus family sold the house for $959,000.
According to The Cut, Derek and Maria left the new owners with a photograph of The Watcher's handwriting and a note stating: "We wish you nothing but the peace and quiet that we once dreamed of in this house."
As it stands, the current owners are yet to receive any letters from The Watcher.
Drag Race UK's Copper Topp Reveals Why Cheddar's Outfit Was Better Than Hers | Drag Race Yearbook