Netflix just dropped a terrifying trailer for new show The Woods
13 May 2020, 13:17 | Updated: 13 May 2020, 13:21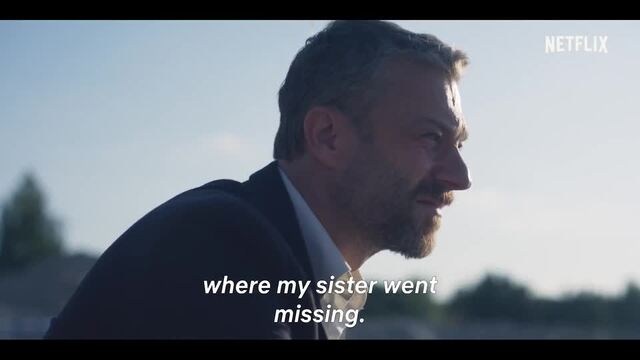 The official trailer for The Woods on Netflix
Creators of Netflix's hit dark drama The Stranger have just teased a new look at a similar show they've been working on, The Woods, and it looks seriously good.
It's been a short while since Netflix gave us their dark mystery drama The Stranger, and now we're ready to relive it all over again, because the creator of the show, Harlan Coben, has just teased another series we can expect in a matter of weeks - The Woods.
Taking to Twitter to make the announcement, the author, who also worked on Safe, wrote: "Thrilled to announce this: THE WOODS. Netflix. Worldwide. June 12. Put it your watchlist now."
We're listening.
READ MORE: The best Netflix TV shows to binge-watch while in coronavirus quarantine
The show, which will also be on Netflix, is based on a book of the same name and will follow the story of four teenagers who head off to summer camp in Poland. Before you guess it, they disappear in the woods.
It'll specifically be set twenty years after their disappearance and focus on prosecutor Paweł Kopiński, the brother of one of the missing teenagers, who quickly becomes linked to a murder victim when a body is found. How eery?!
However, new evidence then suggests that his sister is still alive. As Kopiński digs deeper into what happened when she disappeared, long-lost family secrets are uncovered which changes everything, and we watch the story develop between 1994 and 2019.
The Woods | Official Trailer | Netflix
When does The Woods come out?
The six-part series will arrive on Netflix on 12th June, and given Harlan's reputation for the incredible shows he's already created for the platform, we're already setting ourselves up for a binge-watch of the latest addition to the trilogy.
Who is in the cast of The Woods?
Of course, given that the show is set in Poland, for us non-speakers, we'll have to rely on subtitles to know what's going on, but following on from the success of Spanish movie The Platform, we don't think this will deter anyone from watching after seeing just how gripping the trailer is.
The show will also feature an all-Polish cast (c'mon representation!), including Grzegorz Damięcki in the leading role, Agnieszka Grochowska, Wiktoria Filus, and Hubert Miłkowski.
Damięcki also starred in Polish series Six as Marcin Małeck, and the rest are upcoming actors in the industry.
This is going to be so good.
READ MORE: QUIZ: Only a real Netflix addict can get 8/10 on this quiz