'Thor: Ragnarok' Has Some Secret Marvel Cameos Hidden In The Movie
19 October 2017, 11:23 | Updated: 19 October 2017, 11:26
Marvel producer Kevin Feige just revealed that a few familiar faces can be spotted in one particular scene...
Thor: Ragnarok, the much anticipated next installment of the Marvel cinematic universe, arrives in cinemas on October 27th and frankly, we are seriously hyped! There's Hemsworth, a gothic looking Cate Blanchett and Hulk battling it out as a 'Grandmaster Champion' in a fighting ring. What more do you want?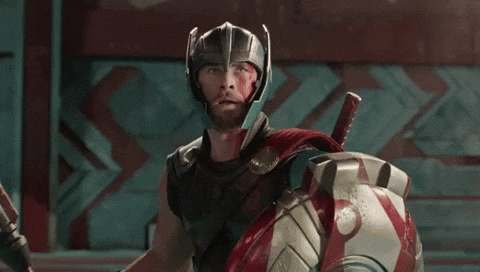 Marvel
Plus, as if the incredible cast and visuals aren't enough to get you excited, director Taika Waititi and producer Kevin Feige have revealed that there will be some easter eggs and references for eagle-eyed fans to look out for.
Screen Crush reports that Feige let out some sneaky details during the movie's press junket in LA, specifically pointing fans towards a scene at Sakaaran Palace that may feature some other characters from the comic book universe:
"There might be some things in the trash piles. I mean, the biggest – the biggest Easter eggs are on the side of the Sakaaran Palace, right Taika? There are previous Grandmaster champions that we see, as one for Hulk is being constructed, and those are all sort of Easter eggs for the deeper comic universe, that may or may not ever show up in the cinematic universe, but we thought it'd be fun to celebrate."
Interesting...
Fans have already got to work to try and figure out which 'champions' can exactly be spotted and have been analysing this picture from the trailer:
Marvel
See the faces in the middle? The theory is that those are Ares (top right), Bi-Beast (bottom right), Beta Rey Bill (top left), and Man-Thing (top), all characters from the comics that may well be appearing in future films. Could this be an early hint at Infinty War's expanded universe?
All will be revealed when Thor: Ragnarok drops on October 27th in the UK and November 3rd in the US.