Where is Elizabeth Haysom now? Till Murder Do Us Part's subject's life revealed
2 November 2023, 12:45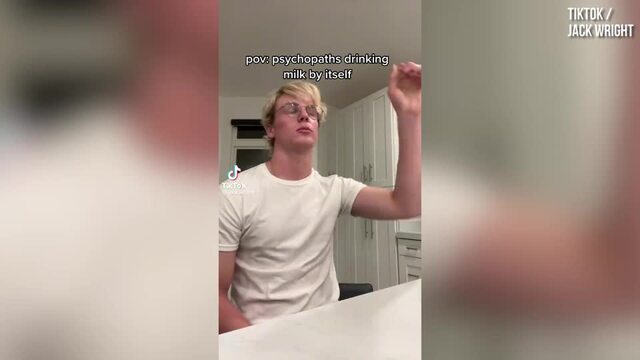 Jack Wright faces backlash over Jeffrey Dahmer TikTok
Till Murder Do Us Part features interviews from Jens Soering, but what happened to Elizabeth Haysom? Where is she now?
Netflix's new true crime docuseries Till Murder Do Us Part has just dropped on the platform, and viewers are now captivated by the mystery surrounding Jens Soering, Elizabeth Haysom, and the murders of Elizabeth's parents Derek and Nancy Haysom.
The four-part series' synopsis draws viewers in with the question: "Did Jens Soering murder his girlfriend's parents in 1985 — or was she the killer?" In 1985, Derek and Nancy Haysom were brutally killed at their home in Bedford County, Virginia. In a bid to avoid becoming suspects in the case, Jens and Elizabeth fled the country before being found and arrested in London in 1986, where they had been living under different names.
Soering initially confessed to the murders, but later pleaded not guilty during the trial, claiming he had been trying to protect Elizabeth. To this day, Soering maintains his innocence, but has never been found innocent.
The docuseries examines what happened during their court case, their confessions, their sentences and the aftermath of their release, as well as highlighting the conflicting evidence and inconsistencies in the case.
Jens Soering himself actually features in the documentary, and gives a lengthy interview about the situation. But what happened to Elizabeth Haysom after she was released from prison? Here's what we know.
What happened to Elizabeth Haysom? Where is she now?
Where is Elizabeth Haysom now?
Elizabeth Haysom's current whereabouts are unknown. She has remained out of the media spotlight since her release.
Elizabeth, now 59, was 20 years old when her parents were murdered. In 1987, she was sentenced to 90 years in prison in Virginia, US, after pleading guilty to two counts of accessory to murder before the fact. (She received two 45-year life sentences.)
After serving 32 years behind bars, she was paroled in 2019 (at the same time as Soering) and was extradited to Canada. Haysom reportedly had a mandatory release date in 2032, and would have been released at the age of 68 after serving 45 years.
She has also been barred from stepping foot in the US ever again. She has had no contact with Soering either.
Haysom does not feature in the Netflix documentary at all, and has not given any interviews since returning to Canada, per requests from her half-siblings.
Where is Jens Soering now?
Jens, now 57, features throughout the Netflix series as he recounts the ordeal from his perspective.
In 2019, Soering was finally granted parole after his previous 14 requests were rejected. He served 33 years in prison. At the time, board chair Adrianne Bennett said that his release was "appropriate because of their youth at the time of the offences, their institutional adjustment and the length of their incarceration."
After an investigation, the parole board ruled there was no merit to Soering's claims of innocence.
He was deported to his home country of Germany and, according to The Washington Post, is now barred from returning to the United States or having contact with the Haysom family, including Elizabeth.
Despite his initial confessions and subsequent conviction, Soering maintains that he is actually innocent.
Soering is now planning on turning his ordeal into a motivational speech. He said: "They didn't break me. ... I was a free man who was imprisoned against his will, and I fought my way out."
Read more true crime content here:
Madison Beer Explains Every Song On 'Silence Between Songs' | Making The Album