Tom Holland gives "Oscar worthy performance" in Cherry says Joe Russo
20 April 2020, 15:48 | Updated: 6 October 2020, 11:04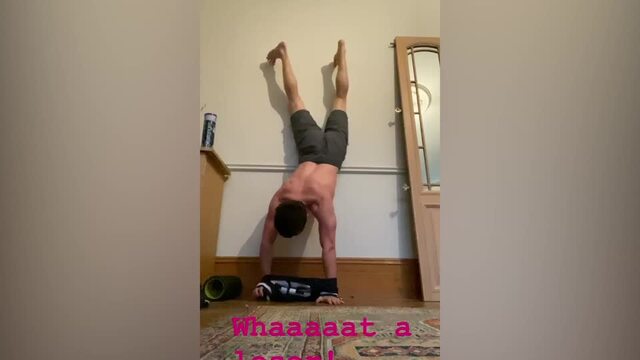 Tom Holland challenges Jake Gyllenhaal to hilarious shirtless handstand challenge
Tom is set to star in Cherry, where he plays an Army medic with PTSD who starts robbing banks to pay for his opioid addiction.
As cinemas remain closed around the world, multiple film studios are continuing to postpone movie releases until the end of the year, or even 2021. One of those films is Tom Holland's next on-screen venture in Anthony and Joe Russo's crime drama Cherry.
Tom has recently just wrapped filming on the project, where he plays the role of Nico Walker. Cherry, based on the Nico Walker novel of the same name, is about an Army medic with PTSD who becomes addicted to opioids and starts robbing banks to pay for his addiction.
READ MORE: Tom Holland gets beaten by Jake Gyllenhaal in hilarious impossible t-shirt challenge
Last year, Tom shaved his head for the role (much to the internet's dismay), and has shared multiple pictures from the set on his Instagram. The buzz around the film amongst fans is huge and now, after director Joe Russo's recent teases about Tom's performance, it sounds like he might even get some Oscar buzz too.
Speaking to ComicBook.com about Tom's performance in the role, the director said: "I think it's an Oscar worthy performance. I think he is absolutely amazing in it. He gives a gut wrenching performance."
"What he does to himself emotionally and physically is unbelievable," he continued. "We haven't a seen an actor in a role like this in a while. The movie spans a decade, complemented by an epic performance. And one that I certainly hope will be in the Oscar conversation."
Wow! Academy Award nominee Tom Holland? We would love to see it! Although, it might be a while before we actually do...
While filming wrapped in January 2020, Russo revealed that the movie is currently in post-production and will "be ready in a few months." But due to the ongoing coronavirus crisis, and the fact that cinemas across the world are currently closed, there's a lot of uncertainty over when it will be released.
When it does finally get that release date locked in, here's hoping it gives Tom that Oscar recognition he deserves. (He was robbed for his performance in The Impossible. Don't @ me.)