Tom Holland gets beaten by Jake Gyllenhaal in hilarious impossible t-shirt challenge
3 April 2020, 12:25 | Updated: 3 April 2020, 14:08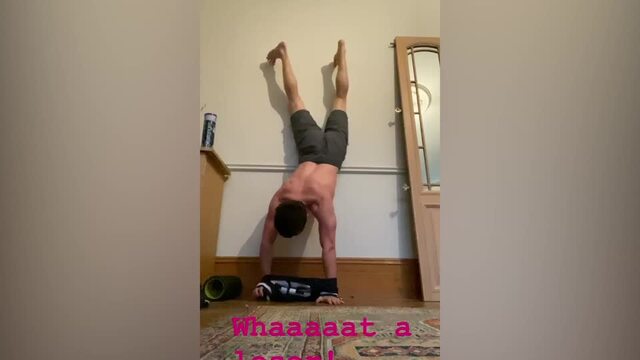 Tom Holland challenges Jake Gyllenhaal to hilarious shirtless handstand challenge
Jake Gyllenhaal accepted the "impossible" challenge and did it with ease after Tom Holland hilariously struggled to complete it.
Tom Holland and Jake Gyllenhaal's Spider-Man: Far From Home bromance is back on thanks to a hilarious t-shirt challenge.
Spider-Man fans will already know that Tom Holland and Jake Gyllenhaal are close. Jake may have played Tom's nemesis in Far From Home (Mysterio is NOT to be trusted), but off-screen the two stars couldn't be more complimentary of each other. From film premieres and interviews to hanging out and working out together, we ship their adorable friendship so much.
READ MORE: Tom Holland just bought 3 live chickens because there are no eggs left in supermarkets
Press for Spider-Man: Far From Home may have finished long ago but the actors are interacting again, after Tom challenged Jake to complete an "impossible" shirtless t-shirt challenge. Needless to say, Jake really put Tom to shame with this one.
Taking to Instagram on Wednesday (Apr 1), Tom Holland posted a story in which he says: "Ok thanks Ollie for this impossible challenge" and then does a shirtless handstand and tries to put on a t-shirt at the same time. After moments of huffing and puffing, he writes "WHAT A LOSER" but manages to do it and says: "I nominate Jake Gyllenhaal and Ryan Reynolds".
Ryan Reynolds simply posted a video shaking his head and saying "no" but Jake actually made sure to do it and it looks like he found it much easier than Tom. Yesterday (Apr 2), he shared a shirtless video on Instagram with the caption: "Challenge accepted @tomholland2013". He then flexes how easily he can put on a t-shirt while doing a handstand in the clip.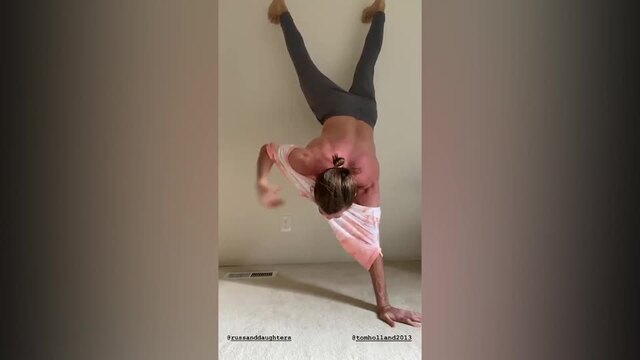 Jake Gyllenhaal accepts Tom Holland's hilarious shirtless handstand challenge
Sorry to this Tom but it's going to have to be 'Mysterio 1, Spider-Man 0' on this one.
Can you do the shirtless handstand challenge?