Tommy Dorfman reveals surprisingly low salary for 13 Reasons Why
25 July 2023, 15:26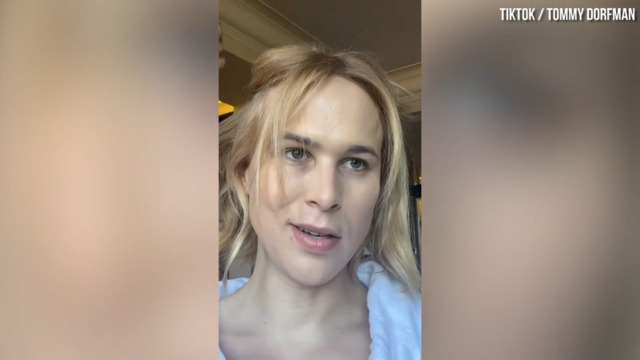 Tommy Dorfman reveals her makeup routine
"This is why we strike."
Former 13 Reasons Why star Tommy Dorfman has revealed exactly how much she was paid for her work on the first season of the controversial hit Netflix show – and it's not as much as people think it is.
Unless you've been living under a rock, you'll probably be aware that SAG-AFTRA recently decided to strike after negotiations to improve pay, working conditions and regulations around the use of AI (amongst other things) for actors fell through.
As a result, actors who are part of the SAG union will not return to work until a deal is reached. Alongside the writers strike, this has effectively shut down the vast majority of film and TV production in the United States.
Since the strike began, actors have been vocal in their criticism toward streaming services in particular, mainly due to the paltry residual payments they receive compared to what actors used to earn when appearing on network television shows.
Tommy has now shared her experience working on a hugely popular TV series for a streaming service, alongside how much she was paid.
Tommy played the role of Ryan Shaver in the first two seasons of the Netflix series. Ryan was a recurring character, and Tommy appeared in 18 episodes throughout the show's 4-season run.
Sharing how much she earned for her work on "eight episodes over six months" in season 1, Tommy wrote: "My earnings for the entire first season of 13 Reasons Why were $29,953.24 [£23,300] prior to agency and manager fees (20 per cent) and taxes."
She then added that her earnings meant that she "barely qualified for insurance", despite playing a significant part in the show: "I did all of the promo and had KEY ART for this show, flew round trip from NYC to SF to shoot for every episode, was kept for days without pay/working."
She continued: "Within the first 28 days of release, the show's season one garnered a total of 476 million view hours. This is why we strike."
Tommy is not the only actor to speak out about the unsteady, diminishing residuals and fair pay from streaming services.
Residuals are additional payments that actors receive when their TV shows or films are replayed. Before streaming services became a major factor, actors who worked on network television shows were able to earn much more in residuals thanks to re-runs.
Mandy Moore, who starred in the NBC series This is Us, recently claimed that she received a "very, very tiny" amount in residual revenue after the show was made available to stream online. "I was talking with my business manager who said he's received a residual for a penny and two pennies," she told The Hollywood Reporter.
"We're in incredibly fortunate positions as working actors having been on shows that found tremendous success in one way or another... but many actors in our position for years before us were able to live off of residuals or at least pay their bills," she added.
READ MORE: Tommy Dorfman says 13 Reasons Why role delayed her transition
The Witcher Cast Interview Each Other | PopBuzz Meets