PLL's Troian Bellisario Had A MASSIVE Clue About AD's Identity On Her Twitter And No One Noticed
29 June 2017, 17:07 | Updated: 30 June 2017, 15:50
SPOILERS! (Obviously...)
In case you missed it, the finale of Pretty Little Liars happened this week and the identity of Uber A was FINALLY revealed. Not a lot of people were thrilled about the big reveal but we can all agree that it was something we never thought we'd see coming.
The big reveal, which was actually a fan theory come true, saw Spencer Hastings (Troian Bellisario) discover her secret evil twin called Alex Drake, who turned out to be 'AD'. It was all very unexpected for everyone except the person playing her.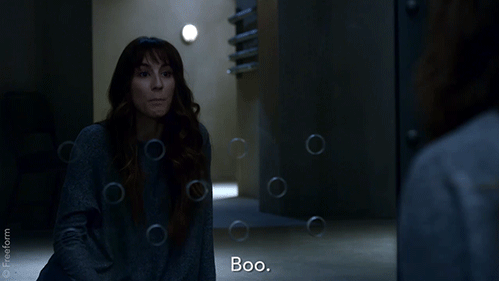 Freeform
Yep, Troian knew about her double role as Spencer Hastings' secret evil twin Alex Drake for TWO YEARS and was sworn to secrecy by creator I Marlene King. In an interview with ELLE, Troian explained that she knew about AD as far back as the beginning of season five. She then sat on that information for a whole year before they got the go ahead to move ahead with the plot twist.
But if you were wondering how she managed to keep all of that juicy information locked up inside her head for so long, SPOILER ALERT: she didn't. Even though she admits it was tough sometimes, she admitted that when people asked "Who's A.D.?", she would reply, "It's me!"
"Everyone would just laugh. It's kind of great when you have a secret that so few people—only me, Marlene, and a handful of others at that point—know. It means you can hide in plain sight", she explained.
But now it turns out that she wasn't just double bluffing in interviews, she'd had been hinting to everyone about her secret twin the ENTIRE time via her Twitter bio.
My sister pointed out this part of @SleepintheGardn's Twitter bio could've been a clue Spencer had a twin all along... I meaaan... #PLL pic.twitter.com/S4w3HObLCE

— Jamie Primeau (@jamieprimeau) June 28, 2017
So, Troian's bio reads: "Actor. Writer. Poet. Dancer. Rock and Roll Jesus. (sometimes I play this chick Spencer Hastings on this show Pretty Little Liars. But only sometimes."
BUT ONLY SOMETIMES?! Is that because the other times you're playing... ALEX DRAKE?!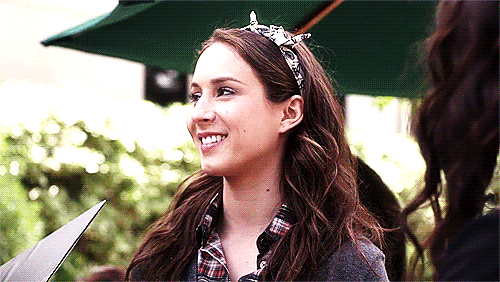 Freeform
Talk about hiding in plain sight! Of course, she could totally just mean "sometimes" in the sense that she's not playing Spencer Hastings ~all the time~ - which is true. But we're totally buying the theory that she had been knowingly trolling us for the last two years with her secrets and her knowledge.
Damn you, Troian!
Freeform
____ ____ ____ ____ ____
Listen to the #PopBuzzPodcast with Ansel Elgort and Lily James right here or subscribe for free on iTunes to get new episodes sent straight to your phone every Friday.