Netflix are making a teen vampire series and it's being called the "gay Twilight"
16 October 2020, 12:02 | Updated: 12 November 2020, 14:41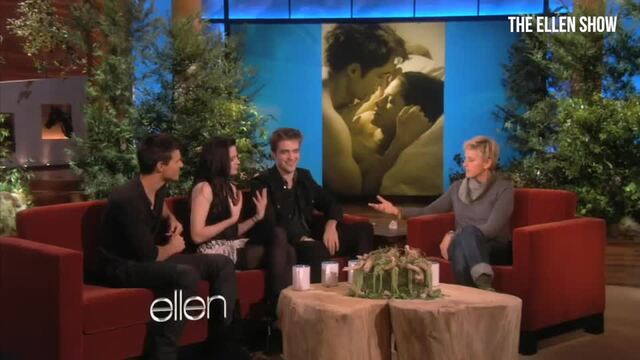 Robert Pattinson and Kristen Stewart open up about filming "steamy" Twilight sex scene
First Kill will tell the story of a lesbian vampire who falls in love with a lesbian vampire hunter.
Netflix are making a new queer vampire series and people are already comparing it to Twilight and Buffy the Vampire Slayer.
It's no secret that vampires inspire iconic TV series and movies. In the '90s, Buffy the Vampire Slayer reigned supreme, in the '00s, Twilight took vampire fandom to a whole new level, and, in the '10s, TV shows like The Vampire Diaries and True Blood kept us all entertained. Vampires are still so popular that Stephenie Meyer even released a brand new Twilight book this year.
READ MORE: A new vampire film is coming out and people are calling it the "feminist" Twilight
Now, Netflix are getting in on the vampire action with a new teen drama that's being described as the "gay Twilight".
Variety reports that Netflix have greenlit a young adult vampire show called First Kill which American Horror Story star Emma Roberts is executive producing. The new series will be based on V.E. Schwab's critically-acclaimed short story of the same name. The original story was first published in September this year as part of the collection Vampires Never Get Old.
The description for First Kill reads:
"When it's time for teenage vampire Juliette to make her first kill so she can take her place among a powerful vampire family, she sets her sights on a new girl in town named Calliope. But much to Juliette's surprise, Calliope is a vampire hunter, from a family of celebrated slayers. Both find that the other won't be so easy to kill and, unfortunately, way too easy to fall for."
Given the lesbian love story and the vampire theme, publications like Entertainment Weekly have already referred to First Kill as a "gay Twilight". Not to mention, the concept of a vampire killer falling in love with a vampire is very reminiscent of Buffy the Vampire Slayer. Also, the set-up of two powerful enemy families is giving us major Romeo & Juliet vibes.
In other words, it sounds right up our street. As it stands, there's no casting information but Netflix have ordered eight one-hour episodes for the first season. We can't wait to see it.
What do you think? Will you watch First Kill?