Stephenie Meyer reveals release date of new Twilight book Midnight Sun
4 May 2020, 14:58 | Updated: 12 November 2020, 14:39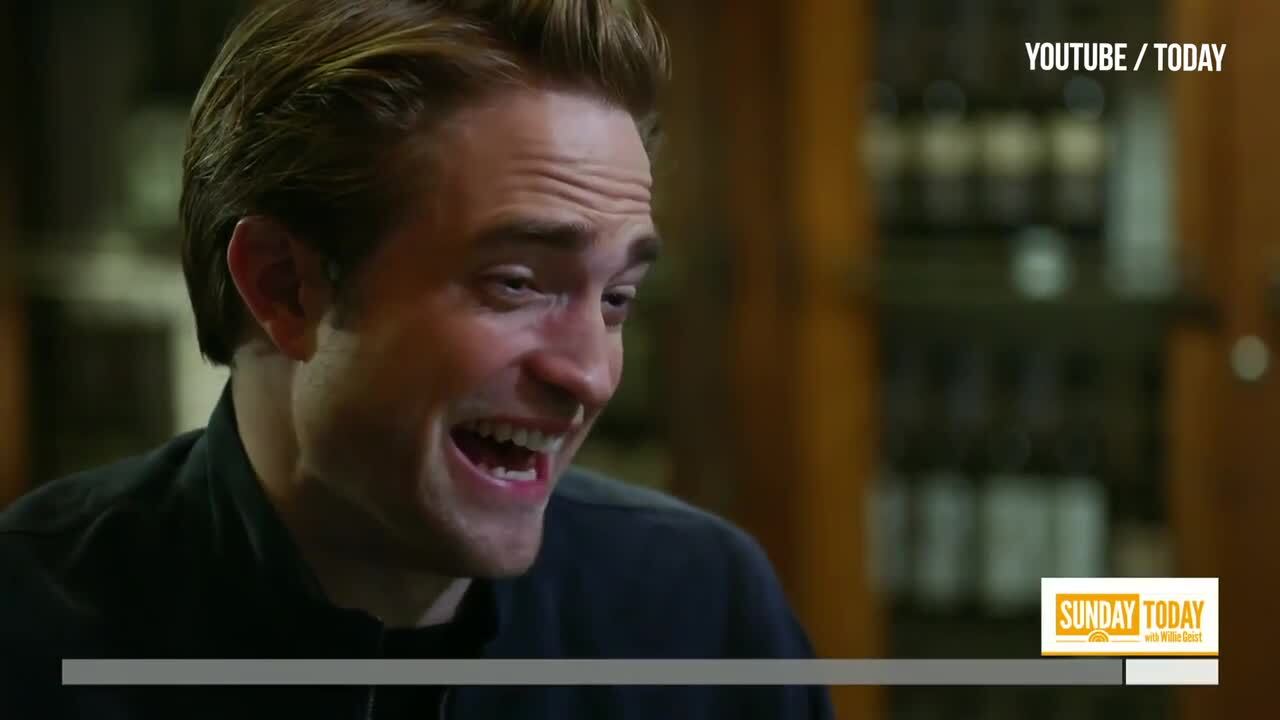 Robert Pattinson says he struggled with Twilight fame
Midnight Sun will be told from Edward Cullen's perspective for the very first time in the Twilight franchise.
Stephenie Meyer has revealed that she is releasing the first Twilight book in 12 years in August and it is called Midnight Sun.
Last week (Apr 30), Stephenie Meyer sent Twilight fans into meltdown after launching a mysterious countdown on her official website. People thought that Stephenie was using the countdown to announce Midnight Sun, her long-awaited fifth Twilight novel. Stephenie first began working on Midnight Sun in 2008, however, following leaks she delayed its release indefinitely.
READ MORE: QUIZ: Only a Twilight expert can score 100% on this trivia quiz
Now, Stephenie has confirmed that Midnight Sun is coming out and, as previously teased, it will be the original Twilight book told from Edward Cullen's perspective. In other words, we'll find out what he was thinking when he first met Bella Swan.
Speaking to Good Morning America today (May 4), Stephenie said: "I am very excited to finally, finally announce the release of Midnight Sun on August 4. It's a crazy time right now and I wasn't sure if this was the right time to put this book out, but some of you have been waiting for just so, so long. It didn't seem fair to make you wait anymore. Sorry about the timing."
She then added: "Hopefully this book can be a distraction from the real world." In a separate press release for it, Stephenie stated: "I hope this book gives my readers a little pleasure to anticipate and a chance to live in an imaginary world for a while. I can't express how much I appreciate the patience of my readers, and their support over the years."
You can pre-order Midnight Sun now from all major retailers. The official description for the book reads:
"When Edward Cullen and Bella Swan met in Twilight, an iconic love story was born. But until now, fans have heard only Bella's side of the story. At last, readers can experience Edward's version in the long-awaited companion novel, Midnight Sun.
This unforgettable tale as told through Edward's eyes takes on a new and decidedly dark twist. Meeting beautiful, mysterious Bella is both the most intriguing and unnerving event he has experienced in his long life as a vampire. As we learn more fascinating details about Edward's past and the complexity of his inner thoughts, we understand why this is the defining struggle of his life. How can he let himself fall in love with Bella when he knows that he is endangering her life?"
Naturally, fans are losing it.
me, a 23 year old in the year 2020, seeing that stephanie meyer is releasing the long forgotten midnight sun book (aka twilight from edward's pov IN AUGUST)
SKLDJFSLFJKFJLJKF pic.twitter.com/njuY1hdHgL

— Jess (@_animeboobie_) May 4, 2020
midnight sun will be released on august 4, 2020; 9 days before Edward and Bella's 9th wedding anniversay ❤️

stephenie meyer, you're the best. thank you. pic.twitter.com/mDlBS4yNDU

— robynne (@everydayrobsten) May 4, 2020
me in 2020 with stephenie meyer about to do an announcement after i swore my twilight phase was over: pic.twitter.com/sevBR0BC51

— met zendaya and got drunk / stream OBX 🌊 (@harringxton) May 4, 2020
Give that Midnight Sun is a retelling of the original novel, it seems unlikely that there will be a film adaptation. However, they could adapt it with a whole new cast. Regardless, we'll see you August 4 with our copies of Midnight Sun.
QUIZ: Which member of Twilight's Cullen family are you?
What do you think? Are you excited for more Twilight?