If You Love "Riverdale" And "Stranger Things", This Show Will Be Your Next Obsession
16 May 2017, 15:48
Clear your schedules, here's your next obsession...
TV's "end of season" season is upon us. All our favourite shows are wrapping up for the summer and we're already starting to panic. Riverdale is over and there's still MONTHS to wait for Stranger Things to start back up... but what if we told you that there's a show about to start that combines everything you love about the two of them. Strap in kids because the cult classic Twin Peaks is returning to TV and it's about to become your next obsession.
ABC
Unlike the exhausting 13 seasons of TV giants Grey's Anatomy and Supernatural, Twin Peaks only ran for 30 episodes (and one feature length "prequel" film) on ABC back in the early nineties and there was nothing like it on TV at the time. It became one of the most talked about shows of all time and continues to inspire your favourite shows to this day. Riverdale, Stranger Things, American Horror Story... you name it, it's probably - no, DEFINITELY - been influenced by Twin Peaks.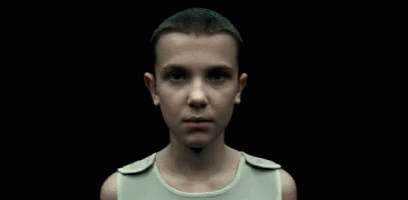 Netflix
If you're completely new to the world of Twin Peaks, here's a brief run down of what it's all about: Just like the settings of all your current favourite TV shows, Twin Peaks is a town that looks perfect on the surface but is harbouring some dark, dark secrets. It's one part edge-of-your-seat thriller and one part campy horror. You're hooked already, aren't you?
The original storyline followed FBI Special Agent Dale Cooper who arrives in the fictional town as he tries to uncover what happened to missing homecoming queen Laura Palmer. Upon finding her body at the side of a river (hello, Riverdale) he embarks on a murder mystery and starts to uncover some seriously disturbing stuff about the town and its residents.
ABC
Without giving too much away, the end of Twin Peaks left a lot of questions unanswered so there'll no doubt be some call backs to the original series. But you can bet there will also be a brand new mystery that you can start sweating over. The third season starts on May 22 and stars many of the original cast - including Riverdale's Alice Cooper Mädchen Amick - as well as a bunch of special guest appearances.
Better start binge-watching those first 30 episodes now.
____ ____ ____ ____ ____
Listen to the #PopBuzzPodcast with Hey Violet right here or subscribe for free on iTunes to get new episodes sent straight to your phone every Friday.