Here's Who Might Be Playing Ursula In "The Little Mermaid" Live-Action Remake...
27 March 2017, 16:19 | Updated: 8 May 2017, 17:09
Don't underestimate the importance of... BODDDYYYY LANGUAAAGGGEEEEE.
Let's talk about the live-action version of The Little Mermaid for a hot minute. No, not the one whose trailer came out a few week ago. We're talking about the legit one, the Disney one. The only one that ~truly~ matters.
Getting the casting right for each iconic role will be high priority for everyone involved but forget about that whiny little teenager Ariel for a sec, the casting of Ursula is arguably the most important decision that the producers will have to make. (She's the best Disney villain and she has the best song in the whole film. Don't @ me, you know it's true.)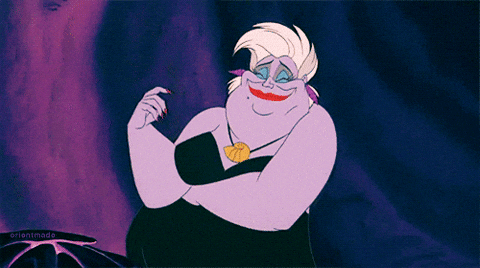 Disney / via giphy.com
In an interview with Gay Times, Alan Menken (the legendary composer behind the original The Little Mermaid, Beauty and the Beast, Aladdin and Pocahontas) revealed exactly who he would like to see step into Ursula's tentacles for the live-action gig - and boy, it's a game changer.
"I've wanted Harvey, I've wanted Harvey Fierstein to play Ursula. I would kill for that!"
YESSSSSSSSS!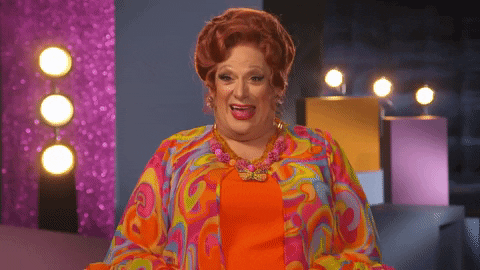 via giphy.com
If you've never heard of or seen Harvey Fierstein's work, he originated the role of Edna Turnblad in Hairspray on Broadway and recently returned to play the role in Hairspray Live!, so he's already got that sassy full-figured Queen vibe down to an art. He also lent his distinctive voice to Yao in Mulan. And if ya still don't know him, he was in Mrs Doubtfire too. Look it up. It's a genius suggestion.
A few days after the interview went live, Harvey heard the news and by the sounds of it, he's is fully DOWN with the idea too.
Alan Menken... Your wish is my command!!!! https://t.co/gkwdQLI99L

— Harvey Fierstein (@HarveyFierstein) March 20, 2017
Casting a man in drag as Ursula would be an incredible move for the live action movie especially considering that the character in the original Disney animation was based on the legendary drag queen Divine. Long story short, Harvey would absolutely nail the role.
And with that little exchange, the fans have already started photoshopping Harvey's face onto Ursula's body so... we guess that's a 'yes'?
What is happening???????? pic.twitter.com/xQFzkmzMAY

— Harvey Fierstein (@HarveyFierstein) March 22, 2017
Do you have any other suggestions? Who else would make a great Ursula in your eyes?
Disney / via giphy.com