Paul Wesley drags Vampire Diaries co-star Matthew Davis over Mike Pence comments
9 October 2020, 11:45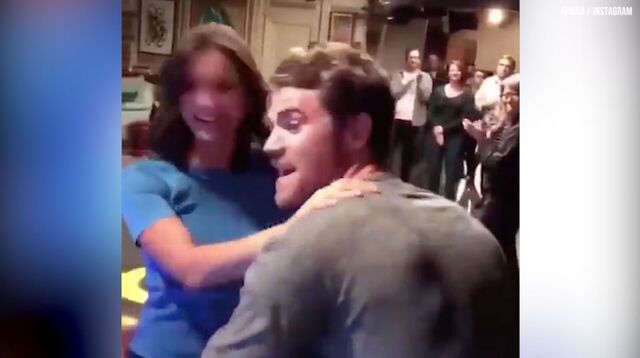 Paul Wesley surprising Vampire Diaries co-star Nina Dobrev is too pure for words
Paul Wesley called out Matthew Davis for appearing to defend Mike Pence on Twitter.
Paul Wesley has no time for Mike Pence supporters and that includes his former The Vampire Diaries co-star Matthew Davis.
Fans of The Vampire Diaries will already know that Paul Wesley and Matthew Davis played lead roles in the teen drama. Paul played Stefan, a good-natured vampire with a kind heart. Meanwhile, Matthew starred as Alaric, a vampire hunter who later becomes a vampire. Stefan and Alaric acted in many scenes together and even shared a mutual love interest: Caroline.
READ MORE: QUIZ: Which Vampire Diaries Character Are You, Really?
While it's unclear exactly how close Paul and Matthew were off-screen, Paul has now dragged Matthew on social media.
On Wednesday, Matthew appeared to show support for Mike Pence on during the vice presidential debate. He tweeted: "It'd be nice if the moderator would stop interrupting Pence and let him finish his point". Never one to let bullshit slide, Paul then replied: "It would also be nice if Pence answered the question he was originally asked instead of deflecting."
Matthew then appeared to take digs at Hillary Clinton writing: "Paul likes to vote for criminals and losers, just liked he did in 2016. Your opinion on the matter carries little weight as far as I'm concerned." Hilariously Paul then quipped: "You're mistaken! I didn't vote for Trump in 2016!"
Paul finally added: "Guys Alaric drank some vervain he's losing it."
Guys Alaric drank some vervain he's losing it.

— Paul Wesley (@paulwesley) October 8, 2020
Matthew has since deleted his tweets.