Vanessa Hudgens says she used to only play roles that would win her an Oscar
14 September 2022, 11:47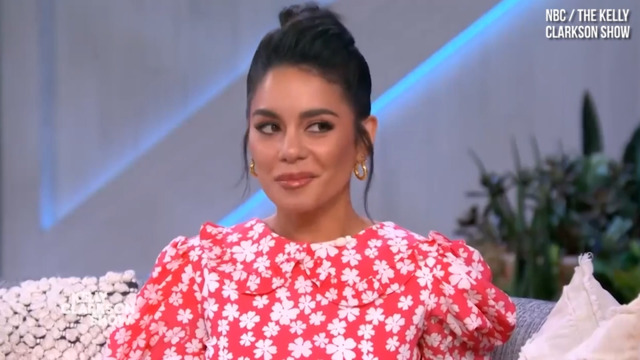 Vanessa Hudgens reveals she talks to ghosts
Vanessa Hudgens has won multiple awards over her career but she is yet to be nominated for an Academy Award.
Vanessa Hudgens has opened up about her acting ambitions and said that she only used to audition for Oscar-worthy roles.
There's no denying that Vanessa Hudgens is one of the most successful actresses of her generation. Over the course of her career to date, Vanessa has appeared in everything from the High School Musical movies to The Princess Switch franchise. Not to mention, she's also earned critical acclaim for her performances in films like Spring Breakers and Tick, Tick... Boom!.
READ MORE: Will Zac Efron and Vanessa Hudgens be in High School Musical: The Musical: The Series season 4?
Now, Vanessa has revealed that she only did roles in her early career if she thought they would win her an Academy Award.
What awards has Vanessa Hudgens won?
Speaking to Nylon in a new interview, Vanessa explained that, when she was younger, she planned her career around getting Academy Award recognition. She said: "If it's not going to win me an Oscar, I don't want to do it." Vanessa then added: "But then you grow up and you're like, entertainment is entertainment, and I think that there's a time and place for everything."
Vanessa said that her change in outlook encouraged her to take on movies like The Princess Switch films. She stated: "I just think about when I was a kid, how many times my sister and I watched The Parent Trap with Lindsay Lohan, and I was just like, 'This is my Parent Trap.' And it's Christmas, which is so iconic — to have a little Christmas moment."
Vanessa is yet to win an Academy Award but she has presented at the Oscars and won multiple awards including 4 Radio Disney Music Awards, 4 Teen Choice Awards and 1 MTV Movie and TV Award.
I think we can ALL agree that Vanessa deserved an Oscar for her performance of 'Gotta Go My Own Way' in High School Musical 2 alone.
Elsewhere in the cover story, Vanessa said: "I'm at that point now where I'm like, 'Fuck anyone who doesn't fuck with me. You either fuck with me or not; it's cool with me either way. But I fuck with myself, so that's all that matters."
What's your favourite Vanessa Hudgens role?
Read more Vanessa Hudgens news here:
Rina Sawayama Reacts To "Industry Plant" Rumour and Paints A Self-Portrait | PopBuzz Meets