Vanessa Hudgens Damages Rock In Latest Celebrity Feud
18 February 2016, 17:29 | Updated: 8 May 2017, 17:09
Serious beef!
In shocking celebrity feud news, former High School Musical star and musical theatre supremo Vanessa Hudgens has seriously damaged former WWE superstar and movie action hero The Rock aka Dwayne Johnson. And now she may even be arrested for it!
Hudgens spent the Valentine's Day weekend with her boyfriend Austin Butler in beautiful Sedona Arizona, taking in the scenery of the Coconino National Forest.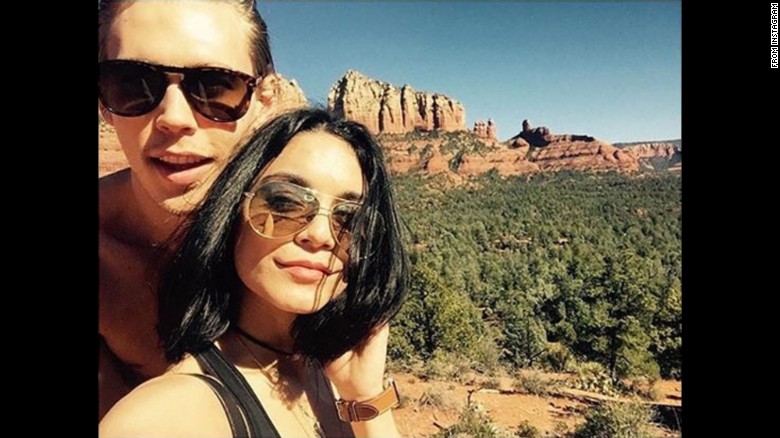 Instagram
Lovely.
But all has turned sour now that Vanessa is faced with criminal charges for scrawling a heart shaped message of love all over The Rock, who we presume was just casually passing by, and posting it to Instagram.
She has since deleted the shot but here's a twitter capture.
#ICYMI: @VanessaHudgens iunder fire for a picture posted, deleted on her #Instagram account https://t.co/vJsWqxPI0W pic.twitter.com/VjIVBftL7Q

— Brent Corrado (@BrentCorrado) February 17, 2016
Awful. Poor Dwayne looks barely recognisable.
We have no idea whether this attack was provoked, unplanned or retribution on behalf of Disney for that Hercules reboot but either way she is now in serious hot water over the incident.
According to Brady Smith, a Coconino National Forest spokesman, its against US Federal Law to damage "any natural feature or other property of the United States," in this area, which of course includes the star of such seminal vehicles as Tooth Fairy and Race To Witch Mountain.
The maximum penalty for abusing the Journey to the Center of the Earth 2: The Mysterious Island $5000 and/or 6 months in jail.
I can say that the issue of people carving their names and other things in rocks in the Sedona and surrounding area is always a challenge we face, and (we) try to inform people about its destructive nature. We have found that when one person carves something, it encourages others to carve. Carving of any kind affects the natural beauty of the area.

Brady Smith
Indeed. No one wants to see the end of this natural beauty.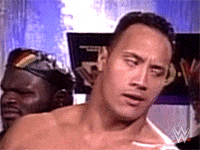 Never change Dwayne.
More word as this celebrity beef develops. Vanessa is currently sat in the park, no doubt thinking about whether what she has done will prevent there being a sequel to The Scorpion King.