Velma becomes the #1 worst rated animated show in history on IMDb
23 January 2023, 12:36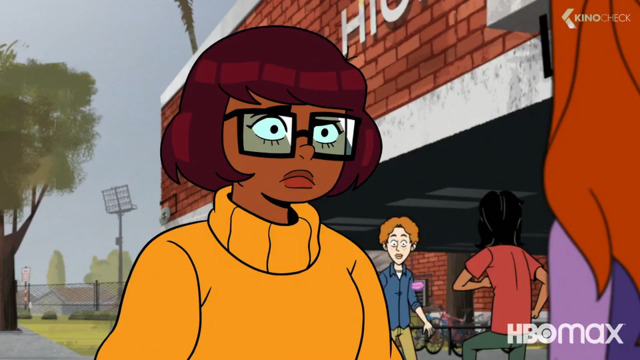 Velma is getting absolutely savaged in reviews.
Scooby-Doo fans assemble. Velma has officially just become the Number 1 worst-rated animated series of all time on IMDb.
Ever since Velma debuted on HBO Max earlier this month (Jan 12), it has divided the internet. Written as a prequel show that explains how Mystery Inc. formed, Velma is a very adult take on Scooby-Doo. As well as featuring a lot of nudity and gore, Velma makes multiple jokes about Fred having a tiny penis and, on top of that, Daphne secretly deals drugs at school.
Velma recently made history as the first-ever Scooby-Doo related show or movie in which Velma and Daphne kiss. Now, it's making history all over again but this time for less favourable reasons. Velma is now IMDb's worst-rated animated series.
READ MORE: Why is Scooby-Doo not in Velma? His absence explained
TV fans will no doubt already know that IMDb gives users the opportunity to rate shows between 1 and 10. It then works out an average user score based on fan votes. Following over 43,000 votes, Velma now has an IMDb rating of just 1.3. Not only that but over 38,000 people who rated the show gave it a 1/10 rating. Meanwhile, less than 2,000 have rated it 10/10.
As a result, Velma is now the worst-rated animated series of all time on IMDb and the third worst-rated show ever behind a docuseries about footballer Paul Pogba called the Pogmentary (1.1) and Iste Bu Benim Masalim (1.2), a Turkish musical series about a teen star. Yikes!
While Velma has received some praise for its humour, casting and animation, it's also been heavily criticised by Scooby-Doo fans. People have slated Velma for its tone and for failing to capture the essence of Velma, Fred, Daphne and Shaggy. Not only that but fans are angry that Scooby-Doo doesn't star in the show at all.
As it stands, the team behind Velma are yet to respond to the backlash. We shall update you if they do.
What do you think? Does Velma deserve the backlash?
Read more Scooby-Doo news here:
Margot Robbie & Diego Calva Pick Their Own Interview Questions | Babylon | PopBuzz Meets