You can now watch Netflix for free without having an account
2 September 2020, 11:53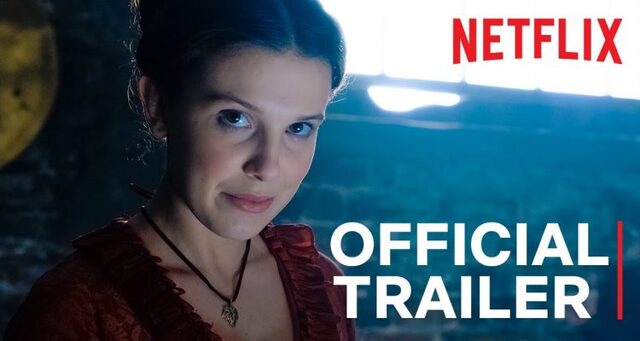 The official trailer of Netflix's Enola Holmes starring Millie Bobby Brown
Netflix has made 6 TV shows and 4 movies available for non-subscribers to watch for free.
If you don't have a Netflix account and have been thinking about signing up for a while, today is your lucky day.
In a bid to entice more customers to sign up for the service, Netflix have introduced a 'Watch Free' hub where non-subscribers will be able to sample some of the streamer's biggest and most successful titles, including Stranger Things, When They See Us and Bird Box.
The free service (yes, completely free!) is only available to people browsing on the web, which means you can't access it on the Netflix app just yet.
All you have to do to unlock the free TV shows and movies is search 'Netflix Watch Free' on Google, or click right here at Netflix.com/watch-free. The service is available to viewers all over the world, and all the titles are the same globally.
READ MORE: Netflix announce new feature that allows you to watch shows faster
What TV shows can I watch for free on Netflix?
Unfortunately, Netflix is only offering the first episodes of each TV show, and not the whole season. Here's what's available right now:
- Stranger Things, season 1 episode 1.
- Elite, season 1 episode 1.
- When They See Us, part 1.
- Grace & Frankie, season 1 episode 1.
- Love Is Blind, season 1 episode 1.
- Our Planet, season 1 episode 1.
What movies can I watch for free on Netflix?
- Murder Mystery, with Jennifer Aniston and Adam Sandler
- Bird Box, with Sandra Bullock and Trevante Rhodes
- The Two Popes, with Anthony Hopkins and Jonathan Pryce.
- Boss Baby: Back In Business
If those movies and TV shows aren't quite enough for you, you can always sign up to get your free 30-day trial, where you'll have full access to Netflix's entire library.
It's not clear just yet how long those titles will be available for free, nor is it known if they'll be rotated out to showcase some different content but either way, it's free. Time to get binge-watching.
READ MORE: Netflix is adding a 'shuffle' button for when you can't decide what to watch