XO, Kitty's Minyeong Choi thinks Dae and Kitty shouldn't be together in season 2
19 May 2023, 17:27 | Updated: 23 May 2023, 14:09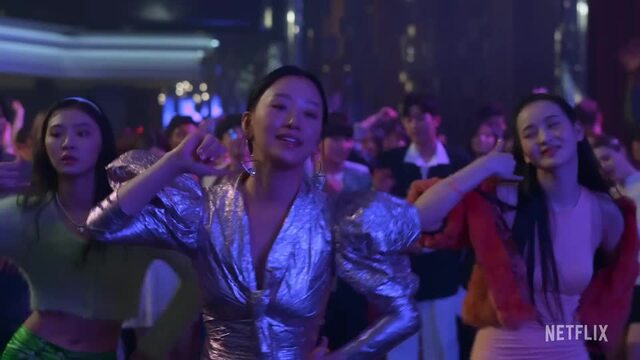 XO, Kitty - inside the character
Despite playing him, Minyeong Choi is not Team Dae in XO, Kitty.
XO, Kitty's Minyeong Choi has revealed that he thinks Dae and Kitty should not be together in season 2 despite playing Dae.
At the start of XO, Kitty, Kitty (Anna Cathcart) persuades her dad to let her study abroad in Seoul so that she can be with her long-distance boyfriend Dae (Minyeong Choi). However, when Kitty arrives in South Korea, her plans go awry. She finds out that Dae is dating a girl called Yuri (Gia Kim). All is not as it seems but Kitty begins to question if Dae is her one true love.
Now, Minyeong Choi, who plays Dae, has opened up about Dae and Kitty and why he believes that they're better off apart.
WARNING: XO, KITTY SEASON 1 SPOILERS BELOW
At the end of XO, Kitty season 1, Kitty learns that Dae was only faking being in a relationship with Yuri. Dae did it to help Yuri hide the fact that she's gay from her parents. In exchange, Yuri helped Dae pay for his school fees. Kitty and Dae then finally start dating but there's one issue: Kitty has suddenly realised that she has feelings for Yuri. Kitty then breaks up with Dae.
Discussing Dae and Kitty's relationship with Teen Vogue and if it's over for good, Minyeong said: "First of all, I think he should accept [the breakup] because Kitty was pretty clear about it. And if he loves her…. Not 'if.' He does love her, so he has to respect that part too. That's one of the ways to love her." In other words, Dae and Kitty may just be friends in season 2.
Minyeong continued: "It's really sad that giving up should be a way to love her, but I think he should. [And also] one of the reasons that I want him to remain as a friend [is it] could open up the possibilities in the future. Who knows?"
Minyeong wanting Kitty to have the space to explore her sexuality outside of a relationship with Dae? We love to see it.
When asked if he's Team Dae, Team Min Ho or Team Yuri, Minyeong said that the only team he's on is Kitty's. He explained: "Actually, I'm #TeamKitty. I want her to be happy, and I want her to find what she loves [without necessarily being in a relationship.]" No. I'm not crying. You are!
What do you think? Who would you like to see Kitty date in XO, Kitty season 2?
Read more XO, Kitty news here:
Jonas Brothers vs. 'The Tower Of Truth' | PopBuzz Meets