XO, Kitty stars Sang Heon Lee and Gia Kim are brother and sister in real life
22 May 2023, 10:58 | Updated: 23 May 2023, 14:08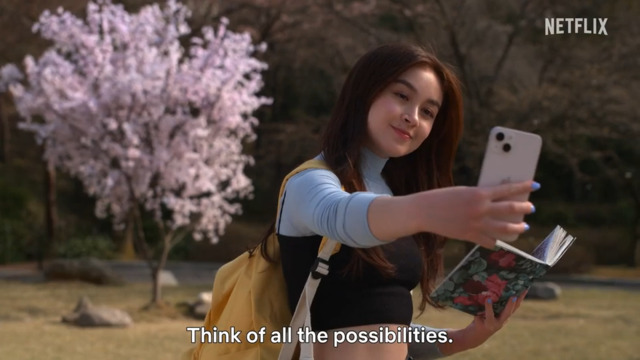 Watch the trailer for XO, Kitty
The actor and actress behind Min Ho and Yuri in XO, Kitty are actually related.
As if we couldn't love all the XO, Kitty cast any more, fan faves Sang Heon Lee and Gia Kim are brother and sister in real life.
XO, Kitty sees To All the Boys I've Loved Before legend Kitty Song Covey (Anna Cathcart) move to Seoul to learn more about her mother and be with her true love Dae (Minyeong Choi). However, Kitty's plans are cut short when she learns that Dae is dating Yuri (Gia Kim). Not only that but one of Dae's best friends Min Ho (Sang Heon Lee) wants her to go back home.
As the show progresses, Kitty discovers that neither Yuri nor Min Ho is as villainous as they may seem. In fact, fans cannot get enough of them and the actors who play them. Now, Minyeong Choi has let slip that Sang Heon and Gia are siblings.
READ MORE: Here's why XO Kitty siblings Sang Heon Lee and Gia Kim have different accents
Talking to Teen Vogue about the cast, Minyeong said: "I'm not sure if I'm allowed to say this, but…did you know that Gia and Sang Heon are siblings in real life?" He then revealed that he only found out that Sang Heon and Gia were brother and sister when the cast were setting up a group chat and arranging to meet for the first time. He said that it was "mind-blowing".
Minyeong then explained: "I brought this up [because] Anna reached out to Sang Heon and me…we had a group chat, and then Sang Heon said, 'Oh, is it okay if my sister joins too?' Then I was like, 'What?' Of course, I want to meet my cast's family too, but not on the first day and not in our first meeting."
It was only then that Sang Heon explained the situation. Minyeong ended by saying: "I was writing something, and Sang Heon was like, 'Oh, actually, she's playing Yuri.' And then I was like, 'What?!'"
Sang Heon and Gia are yet to discuss their sibling relationship in detail themselves but fans have noticed that both actors have flags alluding to their heritages in their Instagram bios. Sang Heon has the Hong Kong, South Korean and British flags in his bio and Gia has the Hong Kong and South Korean flags in her bio.
For Sang Heon's birthday, Gia shared a heartfelt message to her younger brother on Instagram: "Hbd to the first human being who entered into my life who I loved unconditionally (except our parents) even before I knew what unconditional love was."
"You were the first living thing 😂 that I wanted to take care of and keep under my wings always. So happy and lucky to have you lil bro. 🫶🏻✨"
The pair also regularly appear on each others Instagram pages and appear to have an adorable relationship IRL.
Read more XO, Kitty news here:
Jonas Brothers vs. 'The Tower Of Truth' | PopBuzz Meets