Yara Shahidi responds amid racist backlash over her playing Tinkerbell
16 March 2023, 14:45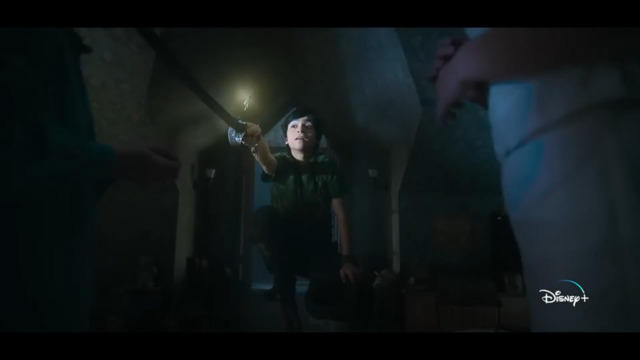 Watch the trailer for Disney+'s Peter Pan & Wendy
The actress takes on the role of Tinkerbell in the upcoming Peter Pan & Wendy, set to be released in April.
Yara Shahidi has responded to to racist backlash over her upcoming role as Tinkerbell.
The 23-year-old will play the iconic pixie in Disney+'s Peter Pan & Wendy, while her former Black-ish co-star Halle Bailey will star as Ariel in the much-anticipated live action remake of The Little Mermaid. Speaking with The Hollywood Reporter, Yara discussed the "beautiful" response to her and Halle's roles, despite both having received racial backlash.
"What's been beautiful is seeing the response to both of our characters and seeing how many people feel included in this fairy tale, while also maintaining the magic that we love in the first place," she told the outlet.
She continued, "I think oftentimes people think of diversity and inclusion as threatening or jeopardising the quality of the story, instead of seeing how beautifully they can be interwoven together to create something that impacts even more people, that lets even more people into stories that we love."
Disney released its first Peter Pan & Wendy trailer back in February, and while the reaction has been mixed with some people claiming that the remake looks more like a "dark dystopian" film than a retelling of a beloved children's tale, many have come to the defence of Yara and her role as Tinkerbell.
"They released that trailer of Peter Pan & Wendy, & I know y'all gagged when you saw Tink was glowing. So maybe y'all should shut the f--- up and not judge before the movie comes out," wrote one Twitter user.
Another tweeted: "I really liked the Peter Pan & Wendy trailer, then I went to Twitter. I still really liked it, but am now confused why so many conservative men are obsessed with the ethnicity of a fairy…".
Yara's co-stars include Jude Law as Captain Hook, Alexander Molony as Peter Pan, Ever Anderson as Wendy Darling and Jim Gaffigan as Mr. Smee. Peter Pan & Wendy will debut on Disney+ on April 28, 2023.
Scream 6 Cast Take On The Ultimate Ghostface Trivia Quiz | PopBuzz Meets