Is Javi alive in Yellowjackets season 2? What happened to Travis' brother explained
27 March 2023, 17:41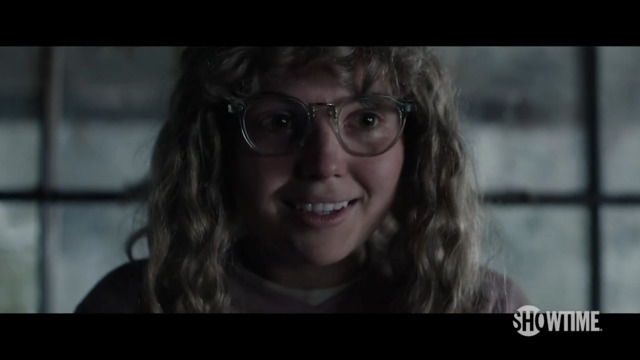 Watch the Yellowjackets season 2 trailer
At the start of Yellowjackets season 2 we learn that Javi has been missing for months.
Yellowjackets season 2 is finally here and there is one question on everyone's lips...is Javi alive and what happened to him?
At the end of Yellowjackets season 1, the girls host their own homecoming but it all goes wrong when they accidentally drink hallucinogenic mushrooms. Amid the chaos, the girls try to kill Travis (literally!) and Javi goes missing. In the final episode of the season, Travis and Natalie attempt to look for Javi to no avail and fans have been wondering where he is ever since.
Now, Yellowjackets is back and we finally have some answers as to what's going on with Javi and whether or not he died.
What happened to Javi in Yellowjackets?
In Yellowjackets season 2 episode 1, we learn that, despite Travis and Natalie going on daily searches, two months have now passed and Javi is still missing. As a result, many people are convinced that Javi is dead. Given that it's the middle of winter and the cold weather killed Jackie, it seems unlikely that Javi would have been able to survive outside all by himself.
However, this is Yellowjackets where anything can happen. Nat is convinced that Javi is dead but Travis won't accept it. Not to mention, Lottie believes Javi is still alive. Taking this into consideration, viewers have come up with several theories as to what could have happened to Javi. Some people believe that he is living in a cave or an underground layer.
Here are just a few of the Javi theories so far.
we cracked the code! javi is ALIVEEEEE. LOTTIE MATTHEWS UNDERGROUND BUNKER VISION IS CLEAR!!!!!! pic.twitter.com/KCL8lAIkAl

— kristen (not stewart) yellowjackets survivor (@lordesbbqribs) March 26, 2023
forgot to post earlier🙏 my theory on javi: he fell through the ice, in a lot of the early reviews it seems like travis is really determined this season to find javi while hunting with nat. nat is shown going into the ice with a rope so presumably she's going under intentionally pic.twitter.com/SQpo9Eug36

— ava // yellowjackets spoilers (@afterffex) March 19, 2023
love reading reddit yellowjackets theories bc now im thoroughly convinced javi is in a cave somewhere and all the girls have mercury poisoning which is why they're so fucked up

— unborn yellowjacket cannibal baby (@meatprison_) March 26, 2023
YELLOWJACKETS SPOILERS
-
-
-
-
why would javi be alive if jackie died instantly in like 6 hours out there

— ava // yellowjackets spoilers (@afterffex) March 24, 2023
At the end of episode 1, Travis and Nat are still on the search for Javi. We'll update this page each week as soon as we find out more.
What do you think? Is Javi alive?
Penn Badgley vs. 'The Most Impossible Penn Badgley Quiz' | PopBuzz Meets