How to watch Yellowjackets season 2 online: Here's when and where to stream each episode
30 March 2023, 18:04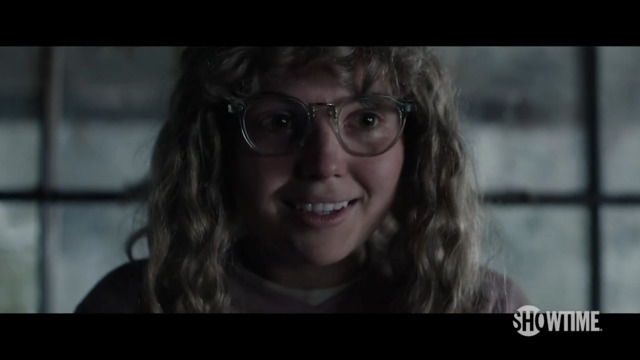 Watch the Yellowjackets season 2 trailer
Each episode of Yellowjackets is made available for streaming online two days before they air on television.
Yellowjackets season 2 is finally here and you can stream each episode online two days before it comes out on television.
Yellowjackets season 2 picks up two months after season 1 ended. Jackie is still dead, Javi is still missing and it's still to be confirmed how our favourite fictional soccer team escape the wilderness. Meanwhile, in the present day, Natalie has been kidnapped, Tai and Shauna are struggling to keep it together and Misty is every bit as chaotic as she's always been.
READ MORE: Is Javi alive in Yellowjackets season 2? What happened to Travis' brother explained
How do you watch Yellowjackets online though? Here's everything you need to know about when and where to stream it.
When does the next episode of Yellowjackets come out?
Every episode of Yellowjackets season 2 airs weekly on Sundays on Showtime. However, if you want to watch each episode early, you can stream them all on Paramount+ two days before they are shown on TV.
All you need to watch the episodes in the US and UK is a Paramount+ account. Subscription are $9.99/£6.99 a month and they also offer a free seven-day trial.
Here are the release dates for each season 2 episode on Paramount+ and on Showtime:
Episode 1: March 24th (Paramount+), March 26th (Showtime)
Episode 2: March 31st (Paramount+), April 2nd (Showtime)
Episode 3: April 7th (Paramount+), April 9th (Showtime)
Episode 4: April 14th (Paramount+), April 16th (Showtime)
Episode 5: April 21st (Paramount+), April 23rd (Showtime)
Episode 6: April 28th (Paramount+), April 30th (Showtime)
Episode 7: May 5th (Paramount+), May 7th (Showtime)
Episode 8: May 12th (Paramount+), May 14th (Showtime)
It's currently unclear exactly how many episodes of season 2 there will be but, as it stands, eight are scheduled to air. It's possible that there will be 10 just like season 1. You can also stream all of Yellowjackets season 1 on Paramount+.
Is Yellowjackets on Netflix?
Yellowjackets is a Showtime and Paramount+ exclusive so it is unlikely that it will ever be available to stream on Netflix. That being said, you can purchase Yellowjackets season 1 on Prime Video and Apple TV to stream as video on demand. It's also possible that season 2 will become available to purchase and download once every single episode has aired.
If you want to stream Yellowjackets season 2 online as and when it airs, you will need to get a Paramount+ account.
ATEEZ Spill Their Secrets In 'The Tower Of Truth' | PopBuzz Meets