Jamie Lynn Spears confirms "mature" Zoey 101 reboot is in the works
21 May 2020, 12:48 | Updated: 19 August 2020, 17:09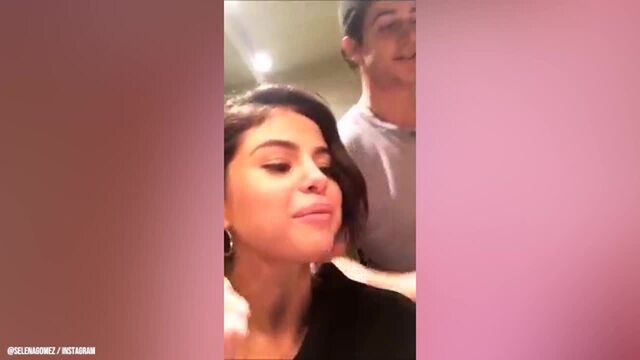 Selena Gomez and David Henrie discuss Wizards of Waverly Place reboot
Jamie Lynn stresses that the talks are in "baby stages" but it's something that the cast definitely want to get the ball rolling on.
Pack your bags because it looks like we're finally going back to the Pacific Coast Academy. Zoey 101 star Jamie Lynn Spears has confirmed that a reboot of the hit Nickelodeon series is currently in talks at the network.
Zoey 101 aired from 2005 until 2008, with season 4 ending shortly before Jamie Lynn confirmed her pregnancy and decided to take a step back from the spotlight to raise her daughter.
READ MORE: Miley Cyrus confirms she's ready to bring back Hannah Montana
The show was a massive success and left teenagers all over the world devastated when it ended, but now it looks like the Reboot Gods are at work again.
After a brief reunion alongside the All That cast in 2019, talks of a full blown "mature" reboot of Zoey 101 are happening – but it might not air on Nickelodeon.
Speaking to The Hollywood Reporter in May 2020, while promoting her new Netflix show Sweet Magnolias, Jamie Lynn confirmed the exciting news.
"Everything and anything is on the table, whether that's a movie or a series," she said. "In all of the discussions I've had with Nickelodeon — which are in baby stages, by the way — the main thing is figuring out the right home for the reboot."
She continued: "We couldn't do it justice by putting it back on Nickelodeon, because our fanbase has grown into young adults like me, 29 or around the same age. We want to tell stories about where the characters are now. We want to connect with the fans and touch on topics that are impacting millennials, so it would have to be aged up and be more mature."
Teasing the reboot further, she spoke about what she thinks Zoey is up to now: "We know she's in charge of something. She's a boss of some type...She and Chase would definitely have some type of tangled love story. I don't think they would have just left PCA and gotten married."
Speaking to ET a few months later, this time alongside the entire Zoey 101 cast (!!), Jamie Lynn hyped fans up even more, saying: "The plan is a reboot. It's just, you know, quarantine and all this stuff, putting everyone's safety first is what we're trying to do right now."
"And conversations that were started before this have taken a slow place as everything else in the world did. We're still having the conversation and figuring out how tell the story in a way that is going to do it justice."
It sounds like the Zoey 101 reboot could end up with a similar vibe as the Lizzie McGuire reboot, which is currently on hold.
Filming on the reboot was halted at Disney+ earlier this year after just two episodes when the show-runner quit. Hilary Duff later hinted that Disney were not happy with some of the more mature themes that had been written into the reboot. The show was reportedly meant to explore her new life as a 30-year-old mum-of-two.
There's now talks of the series moving over to Hulu, which would allow for more grown up storylines.
Here's hoping Zoey 101 gets her streaming service jush too because honestly, no one wants to watch 30 year olds rolling around acting like they're still 15. Give us the grown up reboots of Zoey and Lizzie we deserve!
All together now: "Ooooooh, I know you see me standing hereeeee..."