QUIZ: Which "Brooklyn Nine-Nine" Character Are You, Really?
10 October 2016, 13:04 | Updated: 8 May 2017, 17:09
Are you more of a Jake or a Gina?
Isn't it everyone's dream job to be a part of a wacky, fun-loving NYC police force, fighting crime and pulling pranks in equal measure?
Ya know, like these guy!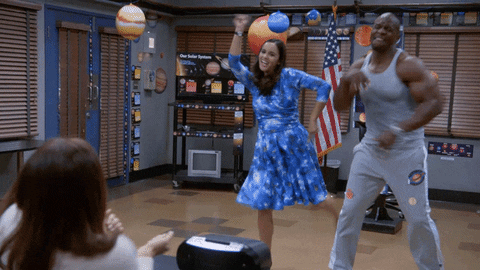 FOX
Looks pretty fun right?
But, which character in the 99 are you really? There's only one way to know for sure - strap in, it's quiz time y'all!