QUIZ: Can you score 10/12 on this expert level High School Musical lyric quiz?
21 July 2020, 16:09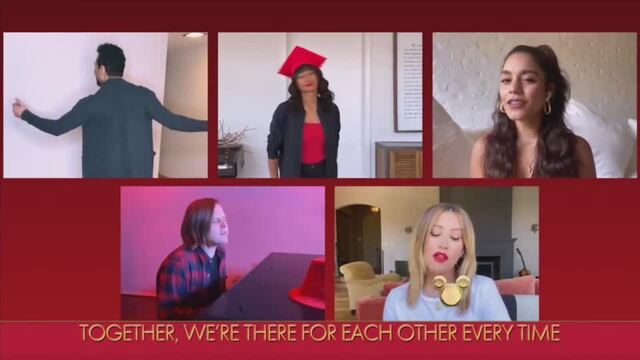 High School Musical cast reunite to sing 'We're All in This Together' in Disney sing-along
High School Musical fans, assemble! It's time to get your wildcats uniform on and your microphone out, because we're about to seriously test your knowledge with a lyric quiz.
Wildcats everywhere, wave your hands up in the air! Because it's pretty safe to say that the High School Musical reunion reignited our obsession with the all-singing-all-dancing franchise. Zac Efron or not.
But were you a fan? Or a FAN fan?
You might know 'Breaking Free' from your many shower performances, but given the first movie came out in 2006 (*gasp*), it takes a real expert to remember the soundtrack off by heart.
Think you've got what it takes? You've got to score at least 10/12 to be considered a wildcat by our standards.