QUIZ: Which Stick to the Status Quo character from High School Musical are you?
27 January 2021, 12:34 | Updated: 27 January 2021, 12:52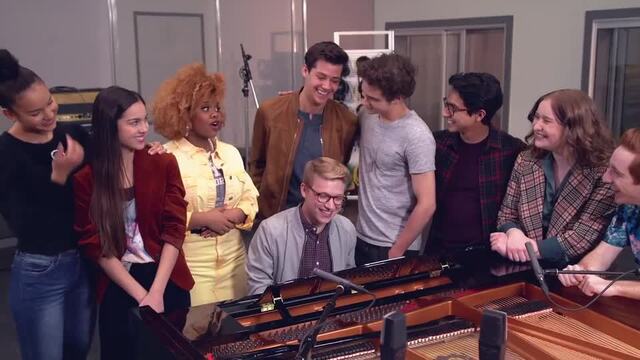 High School Musical cast reveal the season 2 musical
Zeke? Martha? Ripper? There is a 'Stick to the Status Quo' character in all of us.
It's hard to believe that the first High School Musical movie came out over 15 years ago. Since then, there have been two hit sequels, a Sharpay spin-off and a critically acclaimed Disney+ series. Fans still can't get enough of the loveable characters, hilarious plot and the iconic soundtrack. Seriously, all of those songs slap just as hard today as they did in 2006.
One of the most famous songs is 'Stick to the Status Quo', of course. In fact, it's so famous that the characters who feature in it are just as memorable as the main cast. Are you Zeke, Martha or Ripper though? Take the quiz below to find out your 'Stick to the Status Quo' truth.
READ MORE: Everything we know about High School Musical: The Musical: The Series season 2