QUIZ: How well do you remember Outer Banks season 1?
13 April 2021, 17:19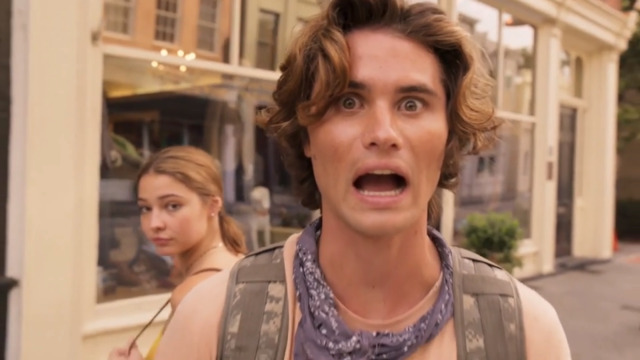 Hilarious bloopers from Outer Banks season 1
Only a Pogue can score the full 100%...
Can you believe it's been ONE YEAR since Outer Banks was released on Netflix? It feels like a lifetime has passed since we spent our lockdowns watching the Pogues frolic around in the sun, chase that mystery treasure and avoiod getting caught by the cops – and the Kooks.
Season 2 has now finished filming and we're getting closer and closer to finding out what happens next to John B and Sarah Cameron. But before that, it's time to test your knowledge on the show. How well do you remember the first season of Outer Banks? Test yourself on the quiz below.
READ MORE: Outer Banks' Chase Stokes and Madelyn Cline were both in Stranger Things