QUIZ: Can you match the Shrek quote to the character?
10 September 2021, 17:12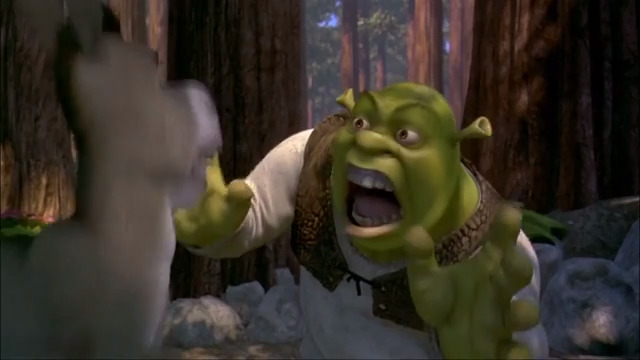 Watch the very first trailer for 2001's Shrek
Only TRUE fans can score 11/11.
There's no denying that Shrek is one of the greatest cinematic franchises of all time. From Shrek's cutting threats to Donkey's one-liners, every single Shrek film is just excellence. It's no wonder that 20 years on we're still quoting all four movies in every day life.
Can you truly call yourself a Shrek fan, though? Do you know exactly which character said what? Well, there's only one way to determine if you're worthy of that coveted Shrek stan title. It's time to take this quiz and test yourself.
READ MORE: Shrek fans defend the movie after viral article calls it "terrible, unfunny and overrated"