QUIZ: Only a Vampire Diaries expert can score 9/10 on this quiz
27 July 2021, 17:41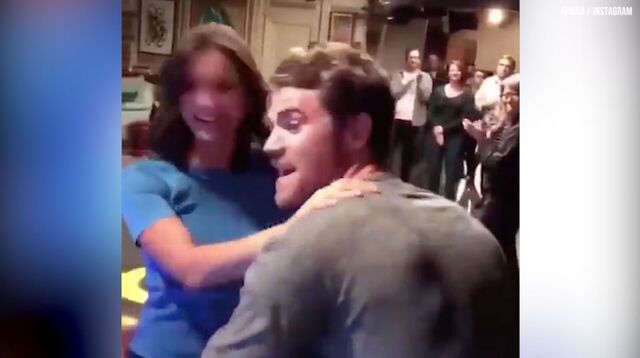 Paul Wesley surprising Vampire Diaries co-star Nina Dobrev is too pure for words
How well do you ACTUALLY know The Vampire Diaries?
Any fan of great television knows that The Vampire Diaries is one of the most iconic TV series of all time. From the shocking supernatural twists to the epic love triangle between Damon, Stefan and Elena, it's impossible to watch an episode of the show without becoming instantly hooked. Not to mention, the rest of the main cast are all legends in their own right.
How well do you remember The Vampire Diaries though? Have you seen all 171 episodes? Do you still rewatch the show regularly? Have you memorised every single line? The only way to know if you're really a Vampire Diaries fan or not is by taking this quiz. Score 9/10 or more and you're officially an expert. Have you got the knowledge to pass?
READ MORE: Vampire Diaries star Paul Wesley mistakes Madison Beer for a type of beer in viral video