Riverdale showrunner explains Archie and Betty's superpowers in season 6
22 March 2022, 13:22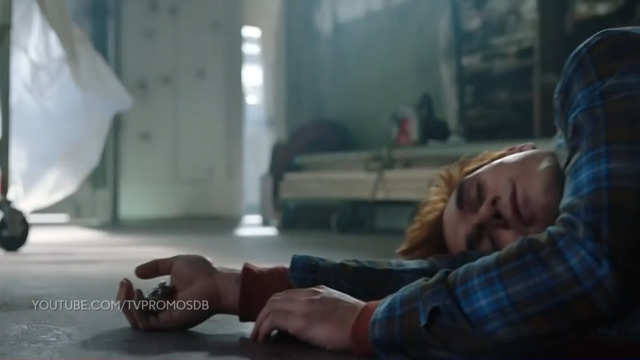 Archie is in grave danger in new Riverdale trailer
Cheryl is also possessed by her ancestor who was a witch that Betty, Archie and Jughead's ancestors burned at the stake.
Riverdale is back after its mid-season hiatus and fans are shocked to learn that Betty and Archie have now got superpowers.
Riverdale is no stranger to wild storylines and season 6 is the show's wildest season yet. At the end of season 5, a bomb exploded underneath Betty and Archie and the first five episodes of season 6 take place in a parallel universe called Rivervale. In Rivervale, Cheryl sacrifices Archie and rips out his heart to help the town's trees produce maple again.
Riverdale season 6, episode 6 returns to the actual Riverdale right after the explosion happened but the supernatural antics are still going on and they involve Betty and Archie developing "gifts" and Cheryl being possessed by her witch ancestor.
READ MORE: Lili Reinhart says Riverdale season 7 will "probably be the last one"
What are Archie and Betty's superpowers in Riverdale?
Following the explosion, Archie has now developed super strength and he is completely indestructible. Meanwhile, Betty has now developed the ability to see evil auras. Yes. You heard that correctly. Meanwhile, Cheryl has been possessed by Abigail Blossom, a long-lost ancestor who was burned at the stake for being a witch by Archie, Betty and Jughead's ancestors.
Chatting with Decider about the new plots, showrunner Roberto Aguirre-Sacasa said: "This is not an alternate reality. We like to say that Archie and Betty have been granted special gifts instead of superpowers. And we like to say that Abigail has been reincarnated in Cheryl, as opposed to possessed. Just to not use trigger words. I'm kidding. But we're trying to keep it grounded."
Discussing the powers further, Roberto added: "We really wanted the gifts to speak to who the characters were. Archie has over the seasons, proven to be quite indestructible: mauled by a bear, survived, all these other things. And one of Archie's hallmarks has always been how strong he is, how fit and powerful he is. So that felt right."
As for Betty, he said: 'We've established that Betty can look into a person's eyes and see their true soul, and see if they're serial killers or not, and this idea of reading auras came out of that. It was something we had played with our characters before. We tried to excavate from their core, so that it didn't come out of nowhere."
Riverdale done went from murder mystery to musical to multiverse superhero story

— HOOD VOGUE is tired of poverty (@keyon) March 21, 2022
Roberto also teased that Cheryl will be causing chaos now that Abigail has possessed her: "Abigail definitely will be out for blood, in regards to the descendants of the three villains who burned her at the stake: Archie, Betty, and Jughead."
Roberto ended by saying: "Lots of twists and turns are coming."
And that's what you missed on... RIVERDALE!
Chloe Moriondo, Alfie Templeman and Thomas Headon vs Tower of Truth | PopBuzz Meets