Twitter verifies RuPaul's Drag Race contestants of colour after being accused of racism
16 April 2020, 12:18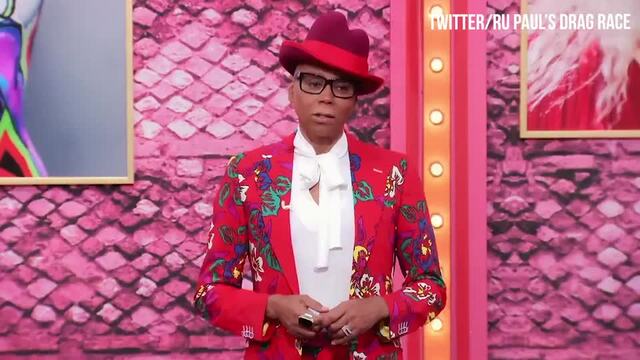 RuPaul's Drag Race season 12 cast take on the Bosom Buddies challenge
RuPaul's Drag Race Season 12 contestant Sherry Pie is verified on Twitter despite being disqualified from the competition.
Twitter has finally verified five RuPaul's Drag Race queens of colour after being criticised for leaving them without blue ticks – and giving one to a disqualified contestant.
On Wednesday (Apr 15), writer Evan Ross Katz tweeted that he'd noticed that Sherry Pie is verified on Twitter. However, Jaida Essence Hall, Heidi N Closet, Widow Von'Du, Jackie Cox and Dahlia Sin (who are all queens of colour) had not been verified.
READ MORE: RuPaul's Secret Celebrity Drag Race: Cast, release date, guest judges and all the latest news
Sherry Pie (real name Joey Gugliemelli) has been edited out of the show after five men accused her of posing as a casting director and asking them to do sexual and degrading things on camera. Sherry has now apologised for her actions.
Fans and Drag Race alum were quick to call out the platform for not verifying the girls and handing out a blue check to Sherry instead.
Hi @VH1 @Twitter could we please try to work on verifying the below queens? an overwhelming amount of the queens of color on this current season (and many past) deserve the same recognition for their art, achievements, and influence on @RuPaulsDragRace and pop culture in general https://t.co/boJ77fjvbE

— Aquaria (@aquariaofficial) April 15, 2020
Is it a COINCIDENCE they are all people of color?

— Peppermint (@Peppermint247) April 15, 2020
racism is the word you're looking for

— gaytricia clarkson (@gaytricia_c) April 15, 2020
Later, Heidi N. Closet, Jackie Cox, Widow Von'Du, Jaida Essence Hall and Dahlia Sin confirmed that they had been verified.
READ MORE: RuPaul's Drag Race have donated Sherry Pie's $5000 tip to an LGBTQ charity
RuPaul's Drag Race Season 10 champ Aquaria expressed how happy she was that the girls had been verified but said it shouldn't have taken the backlash for it to happen.
She tweeted: "V grateful that this worked. Stressed that it took this* to get the job done, as these queens deserved it long before, however I appreciate someone's listening. Let's respect these queens concerns before others have to get involved next time it's all about learning to be better."