Finn Wolfhard Got Called "Rude" By A Fan And People Are Absolutely FUMING
6 November 2017, 12:51
"Imagine being 14 and having random strangers you don't know stalk you and demand your time and attention."
Ever since the release of Stranger Things 2, we've seen a HUGE surge in popularity for each of the actors in the show. Millie Bobby Brown seems to be everywhere (more so than last year), Charlie Heaton has found his private live being written about all of a sudden and Finn Wolfhard has had to deal with some pretty wild stuff on social media that no 14-year-old should have to put up with.
This weekend he found himself, once again, in the middle of a massive beef on Twitter after a fan called him rude when he wouldn't stop and take a picture with them.
Twitter
Chandler's Twitter account has now been made private and the video is no longer available to view but here's what happened:
In the first clip in the video, Finn is walking out of his hotel and into the car as the guys says: "Hi Finn, I've never met you." Finn replies "Hey." In the second half of the video, Finn arrives back at his hotel and the guy asks for a picture. When Finn walks past the fan without stopping, he proceeded to call him rude.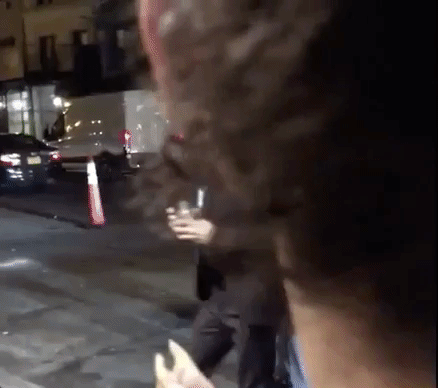 Twitter: @chandlerborrero
Not only should adults NOT be hanging outside the hotels of minors (I mean, it's wild people still do that for actual adult celebrities too), there is absolutely ZERO correlation between his fans and his success, like this guy suggested. His talent alone brought him to the place he is now. What kind of deluded entitlement do these people have?!
Needless to say, thousands of fans on Twitter rushed to Finn's defence, pointing out that he's a fourteen year old boy who is under absolutely no obligation to stop and talk to fans. Finn also liked a few of the tweets in response to the original video.
Waiting outside this boy's building where he is staying and proceeding to holler at him, twice, is pretty inappropriate...

— pirate booty (@rottenversace) November 4, 2017
Imagine being an entitled baby because a celeb you THINK you made famous didn't say hello to you.

— Man-E Kerr (@manekerr) November 5, 2017
And no one made Finn famous in the first place he worked extra hard and did that his own self go check your attitude sis

— plain ol' trinket. (@littlequackson) November 4, 2017
"who made you famous in the firs place" lol don't give yourself so much credit. Also how much of a "fan" are you if you don't respect space

— dodie (@doddleoddle) November 4, 2017
Why the hell are you waiting outside of a 14-year-old's hotel? You didn't make him famous. Go home and rethink your life choices.

— Alex Gervasi (@AlexontheMic) November 4, 2017
Imagine stalking a 14 y/o and then telling him he's rude because he won't stop for a picture when he's clearly exhausted and drained

— - ̗ ̀ mia ̖ ́- (@chaii_berry) November 4, 2017
Imagine being 14 and having random strangers you don't know stalk you and demand your time and attention.

The entitlement here is gross. https://t.co/0BHKx1Cy0P

— Austin Hargrave (@PeanutButterGmr) November 5, 2017
"That's so rude-ah!"
Nah dude, hanging out where a teenager is working so you could pester him for a photo (which is meaningless) is rude-ah

— Ian Hecox (@SmoshIan) November 5, 2017
Stranger Things' Shannon Purser also came to Finn's defence, explaining what it's like for her, as an adult, to have to deal with fans from the show waiting for her outside venues or hotels.
Okay, no. No actor is under any obligation to stop for anyone. Finn is an incredibly kind human. But he's human and he needs breaks too. https://t.co/b4Lfrl1wU3

— Shannon Purser (@shannonpurser) November 4, 2017
And I'm an adult. I can't imagine being inundated with all this attention at his age. It's intimidating.

— Shannon Purser (@shannonpurser) November 5, 2017
Even Noah Schnapp had his say on the matter, driving home the point that the kids in the show are exactly that... they're kids. Considering the absolutely brutal press tour they're been on promoting the show, it's understandable that they would want a break from everything.
So true. we really love the fans. Finn is the nicest guy u will ever know. we all work so hard, and need a break sometimes. #Compassion https://t.co/On3Fo8NeB8

— Noah Schnapp (@noah_schnapp) November 5, 2017
Can we all just let this children live please? Stop sexualising them, stop treating them like they owe you something and just let them L-I-V-E.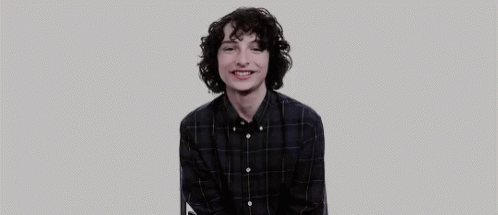 via giphy.com
____ ____ ____ ____ ____
Listen to the #PopBuzzPodcast with Camila Cabello right here or subscribe for free on iTunes to get new episodes sent straight to your phone every Friday.