Bella Ramsey is worried the Pedro Pascal "daddy" comments have gone too far
2 June 2023, 17:33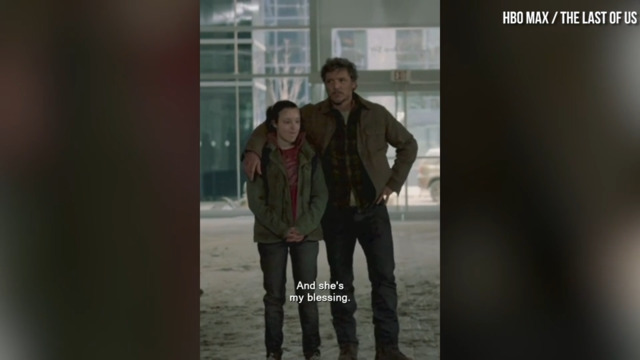 Pedro Pascal and Bella Ramsey open up about their friendship
Bella Ramsey wants to make sure that Pedro Pascal is okay with everyone calling him "daddy".
Bella Ramsey has revealed that they are "worried" that the endless Pedro Pascal "daddy" comments have gone a bit too far.
You don't have to watch The Last of Us to know that Bella Ramsey and Pedro Pascal are just as close off screen as they are on screen. Since the show debuted earlier this year, both actors have opened up about how much they mean to each other. In a viral behind the scenes video for HBO, Pedro discussed Bella called them his "blessing."
Now, Bella has once again made clear how much they care about Pedro by questioning the "daddy" discourse about him.
READ MORE: Bella Ramsey explains "uncomfortable" decision to join Emmy's actress category as a nonbinary actor
If you have been anywhere near the internet this year, you will have noticed that there are countless TikTok videos describing Pedro as "daddy". At first Pedro appeared to enjoy them but in recent months, fans have been questioning whether no not people are objectifying Pedro too much and if some of the questions he's being asked in interviews are inappropriate.
Now, Bella has explained how they feel about the comments. Speaking to Vanity Fair, Bella said: "I very much played into it at the beginning, but now I'm worried it's gone too far. I don't know whether he's still loving it; I need to ask him. He's a global phenomenon as he should be, because he's pretty spectacular."
As for Pedro, he's said that he's taking the daddy discourse in his stride. Speaking to The Hollywood Reporter recently, he said: "I'm having fun with it. I think that it seems a little role related. The Mandalorian is very daddy to baby Grogu. Joel is very daddy to Ellie. These are daddy parts. That what it is."
In terms of himself specifically, Pedro laughed and added: "I'm not a daddy. And I'm not gonna be a daddy."
Still, we love to see how concerned Bella is!
Discussing how much they love working with Pedro on The Last of Us, Bella added: "I felt immediately at home on set. It's the first time I ever felt I properly belonged somewhere. It wasn't even like, 'I want to do it forever'—I was like, 'I have to.' There's no other option."
No, I'm not crying you are.
The Little Mermaid Cast Try To Name Every Disney Princess In 30 Seconds | PopBuzz Meets